According to the latest smartphones sales data from analyst company Kantar Worldpanel, Windows Phone has reached a new high in market share across the five major European markets (UK, Germany, France, Italy and Spain).
In France, Microsoft's mobile OS has scored 12% market share, while in the UK it's powering 10.8% of the smartphones sold in the three months ending in August. This is the first time ever Windows Phone has scored double digits in such major markets.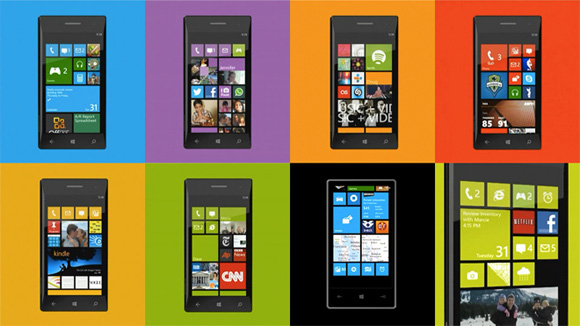 The company explains the success of the OS with Nokia's expansion into the low- and mid-range markets. Phones like the Lumia 520 and Lumia 620 are some of the most popular smartphones running Windows Phone, as they are "hitting the sweet spot" appealing to users between 16 to 24 years as well as the 35-49 year-olds.
However, it's not all good news for Microsoft, as in Italy, its OS is marking a slight decline - from 10.3% to 9.5% year-over-year. In China, the fall is pretty dramatic - 2.6 percentage points on an yearly basis - from 4.7% to 2.1%.
In Australia and the United States, WP is still on the rise. The platform holds a 6.5% market share in Australia, marking a growth of 2.8 percentage points YoY, while in the US the growth isn't as fast-paced at 0.4 percentage points rounding up to a market share of 3%.
Overall, Android is still the most popular mobile operating system on the market with a market share in Europe of 70.1%. Apple's iOS is a very distant second at 16.1%, while Windows Phone is third with 9.2% of the market. BlackBerry is fourth at 2.4%, losing more than half of its share since 2012.
d
There was a time when everybody loves apple, even those who still don't have any apple device. Then they started suing and almost everybody wants it to die.
S
Nokia always plays in the comfort zone. They do not do risky experiments like their competitors.They always stick to best they have even if it is outdated. This is one of the reasons for their failure.
D
what was the point if anyone who wanted the fearure could get it anyway,it would have been a waste of time to include it in the os....