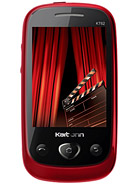 S
frankly speak this phone is very very good for 1800 inr.the battery leads 4 day after 1 night charge.i use lst 2 yrs.but its body have to change.where can i find it.
j
Hi friends this phone provide very bad service../i m using this h/set frm past 1 yrs..
p
i am thinking of buying this so plz advaice me where i will buy it or not.............plz give ut views sooon.........guys.............
r
ASH, 09 Jul 2013its a waste product my dear friend from ur post i understood that u had never even seen this mobile ,iam using this mobile past 1 yr its really good especially for this price tag with good features.plz dont post untrue comments
a
I am realy proud for this mobile very smart & realy lucky phone for all & me ....i like its design ..& its function imagin with his price ...its my frnd mobile but...I want to buy it ....THANKS ...it
r
Saloni, 01 Mar 2013Is this phone is good to go for. Online buying is good or its bettr to buy from a shop.buy in mobile shop it is good for a resonable price and not getting any problem also but onething there is no internal memory ,,,,,,,,,,,,,
Total of 8 user reviews and opinions for Karbonn KT62.