Sony announced that there's going to be a change in leadership - Kazuo Hirai will be taking over from Sir Howard Stringer as President and CEO of the company. Stringer personally recommended Hirai and plans for the succession have been underway since early 2009.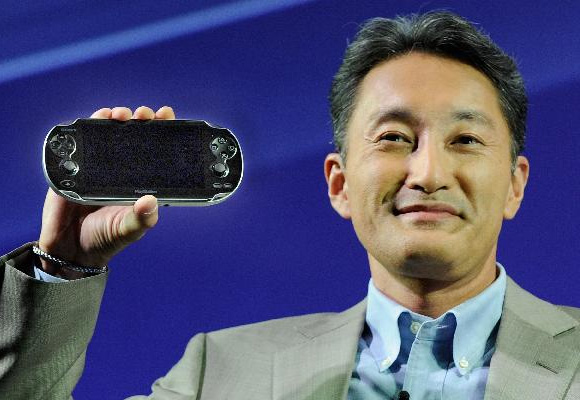 Kazuo "Kaz" Hirai is a Sony PlayStation veteran and has been instrumental to the rise of the console since its inception and later versions. Hirai has also overseen Sony's VAIO division and mobile devices under the Walkman brand.
He will step into the role of President and CEO starting April 1, while sir Stringer will become the Chairman of the Board of directors in June, succeeding the current Chairman, Yotaro Kobayashi, who is retiring.
Here's a quote from Kaz Hirai:
"As challenging as times are for Sony now, were it not for the strong leadership of Sir Howard Stringer these past seven years, we would have been in a much more difficult position. I am grateful to Sir Howard and to the Board for their confidence in me, and I look forward to working with everyone at Sony more closely than ever before to build a strong future for our customers, shareholders, partners and employees. The path we must take is clear: to drive the growth of our core electronics businesses - primarily digital imaging, smart mobile and game; to turn around the television business; and to accelerate the innovation that enables us to create new business domains. The foundations are now firmly in place for the new management team and me to fully leverage Sony's diverse electronics product portfolio, in conjunction with our rich entertainment assets and growing array of networked services, to engage with our customers around the world in new and exciting ways."
You can hit the source link for the full press release, which includes comments from Sir Howard Stringer and Yotaro Kobayashi.
t
I know you don't care this is normal for big companies but I am very upset.I bought a tv from u 4 yrs ago and it stopped working.I thought Sony was a good brand so I spent 2000 dollars well what a waste of money.I own several Sony products but no mo...
m
Please,don't forget x8 user and give at least update to 2.2.....
?
Kaz Hirai is he best ceo and hope he is going up in top from mohd tausif
ADVERTISEMENTS