Japanese carrier KDDI has announced a new version of the HTC J Butterfly. This one is based on the HTC One M8 sold elsewhere in the world but with a few changes.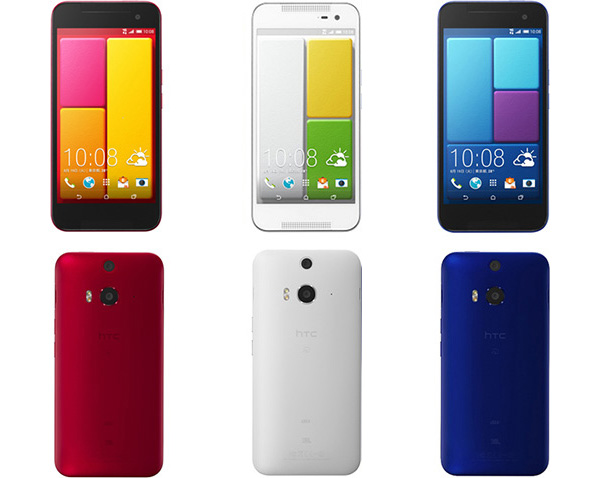 First of all, the phone is waterproof, as practically all phones in Japan tend to be. In order to get the phone to be waterproof the dual front BoomSound speakers had to be sacrificed. To make up for that, though, the J Butterfly comes with high quality a JBL in-ear headset.
On the back, the 4 Ultrapixel Duo Camera from the M8 has been replaced with a 13 megapixel sensor similar to the one on the One mini 2 and One E8 but it still has the secondary depth sensor from the M8. So basically what the M8 camera should have been.
Other than that, this is more or less the same phone as the One M8. It has the same 5-inch, 1080p display, Snapdragon 801 SoC, 2GB RAM, 32GB internal memory with microSD card slot, 5 megapixel front facing camera, 4G LTE and Android 4.4. It also supports the HTC Dot View Case.
The new HTC J Butterfly will be available in Japan on KDDI in late August.
D
HTC said that there are some things under that bottom bezel so they couldn't put the hardware keys there.
?
Why does Japan always get the best phones? :D
V
can anyone inform me the price how much it will cost plz its a request
ADVERTISEMENTS