BlackBerry KEYone sold out online in USA, TCL says demand is "extremely high"
Now that TCL is the company behind the physical BlackBerry device, Steve Cistulli, President of TCL Communication North America tweeted that the BlackBerry KEYone (Full review here) is under "extremely high demand" and is happy to see this level of excitement and momentum surrounding today's KEYone launch.
Here's what Cistulli tweeted today in light of KEYone shortages:
Today has vbeen an extraordinary day for the launch of the @BBMobile #KEYone here in North America. Demand has been extremely high & it's encouraging to see this level of excitement and momentum around our BlackBerry smartphone launch. We understand customers are facing issues with stock outs when trying to purchase their #KEYone… We're working closely with our retail partners, ensuring additional stock is available ASAP so they can fulfill customer orders.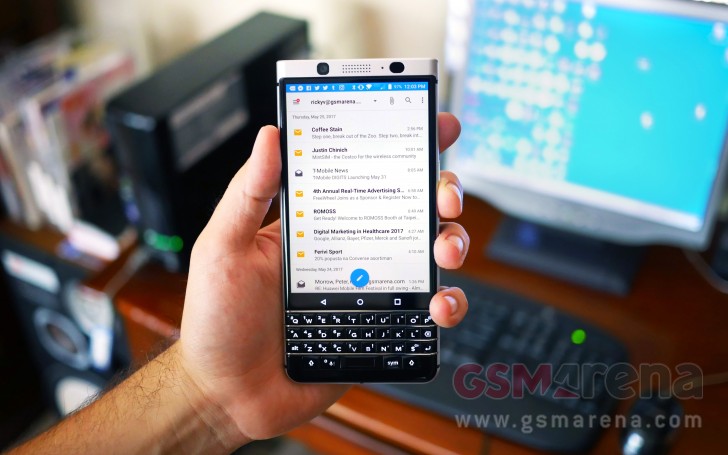 At the same time, Cistulli admits customers are unable to get their hands on the KEYone as they are apparently flying off the store shelves. In fact, Amazon is already sold out of the KEYone in both CDMA and GSM flavors. The KEYone now holds the "#1 Best Seller" label in Amazon USA for unlocked cellphones.
Best Buy is also sold out of the KEYone on its website, leaving the only stock available in "select Best Buy stores. If you are still trying to get your hands on a KEYone, calling a couple of your local Best Buy stores couldn't hurt.
BlackBerry has already seen huge demand in Canada as the KEYone became the highest pre-ordered BlackBerry ever at Rogers before it launched. Things are looking good for BlackBerry and TCL's future.
B
Initially, we are told that delays in the release of Blackberry KEYone is to avoid shortages. Now the sold out hoopla. Do I sense a marketing spin, one normally spinned by a used car salesman? Perhaps, current KEYone 'sold data' be immediately releas...
D
Got mine from the limited selfridges release a few weeks ago. Dam good phone. Robust, All the apps, heaps of programmable shortcuts, great camera, epic battery life, universal inbox and the ability to touch type. Happy to say i'll be stic...
?
Hahahaha Now people are finding out that Android Pay doesn't work on the few KEYones that actually made it to the consumers. What a disaster! You guys paid for a demo phone! There was never any stock! Just the initial demo units t...