According to the latest report by Ming-Chi Kuo, known for his predictions on the upcoming iPhone 7 and iPhone 7 Plus, the company's 5.5" flagship is likely to feature a dual-camera setup. Previously, Ming-Chi Kuo believed Apple would only equip the top-of-the-line iPhone 7 Plus with dual cameras. However, because of the positive customer reaction towards the LG G5 and Huawei P9 for their camera setup, Apple has changed its mind.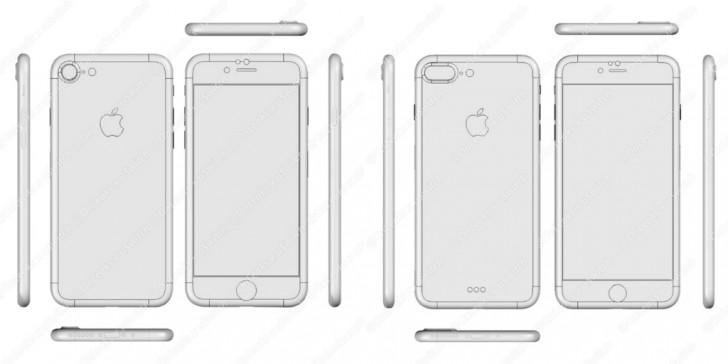 Purported iPhone 7 schematic on the left and an iPhone 7 Plus on the right
The change of plans would also mean that Apple will include 3GB of RAM in all 5.5" iPhone 7 Plus models. According to KGI's analyst, Sony and LG will be able to meet Apple's demand for dual-camera modules in 2016.
Additional rumors and leaks suggest the iPhone 7 and iPhone 7 Plus will drop the 3.5mm headphone jack, but a recent leak of a diagram says otherwise. The Apple iPhone 7 could be waterproof and it might sport a touch home button. Its antenna lines are apparently going to be redesigned for a more streamlined look.
The iPhone 7 and iPhone 7 Plus are due to be outed at Apple's annual fall event.
h
then why are the above people who really do not like apple, commenting on this page? Apple has been standard in his performance...why come here and cry about your life problems, huh?
R
But iphones comparitively have more cons.
N
Basically. iPhones do fit my lifestyle and personal needs. But there are really some missing points that makes me don't want to get them. One is the SD card. Sure is, 64GB is big enough, but I want my phone to last more than year without the need of ...