KGI: iPhone 8 sales are not weak, people are just waiting for the iPhone X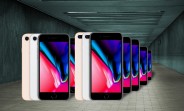 The slipping shipping dates should have been a clue – the iPhone 8 and 8 Plus are selling as well as expected, claim industry analysts at KGI. According to their numbers, the two 8 models saw roughly half the sales during the opening week compared to last year's iPhone 7.
But KGI's Ming-Chi Kuo (usually an authoritative source) expects that the iPhone X will match the sales of the 8 and 8 Plus combined. This will bring sale numbers back to where they need to be. Earlier, KGI predicted 50+ million pre-orders for the X, so it's a matter of how fast Apple can make them.
Keep in mind that even at equal number of phones sold, Apple will earn more money – the $1,000 iPhone X will increase the Average Selling Price (ASP) of Cupertino's product line.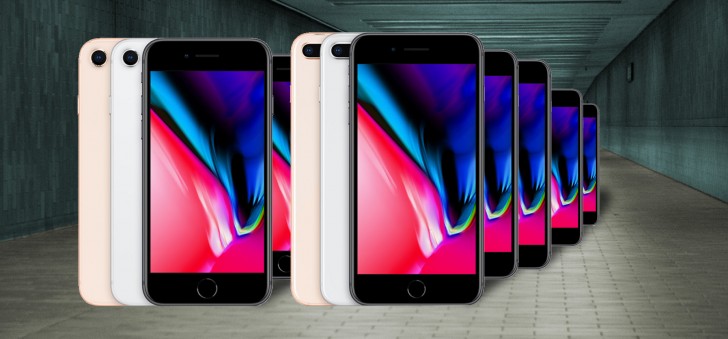 Additional curious info from the launch weekend sales show that the iPhone 8 Plus outsold the smaller model. In previous years the smaller and more affordable model lead in the sales.
Kuo writes: "While we acknowledge that queues outside SIM-free channels have been much shorter than after previous iPhone launches, we see stable first-weekend demand for the iPhone 8/8 Plus in carrier channels. Most of those camping outside unlocked-device outlets are presumably hardcore Apple fans and heavy users, whose plan this year is to gear up for the iPhone X."
B
I am planning to upgrade my 5s to either 8 or X; waiting to try out the X before I decide. Additional cost amortized over 2-3 years is minimal; the question is whether face recognition and other X features are game-changing and necessary or just flu...
?
Not a good analogy as 7 series already exist, where iPhone X did not exist. If iPhone 7 sold 60 mil, but iPhone 8 and iPhone X sold 40 mil each, are sales weak? total is still 20 mil more. So too early to say, time will tell.