Just days after the Galaxy Note announcement, we meet another Note - only this time it's a member of the LG Optimus lineup. It's a QWERTY slider with 4-inch WVGA NOVA display and based on the Tegra 2 chipset with a 1.2GHz dual-core processor.
The rest of the specs we know so far include a 5 megapixel camera with HD video recording, a VGA front camera, 8GB internal storage, an HDMI port and Wi-Fi Direct support. The LG Optimus Note is reportedly, just 12.3mm thick, and is running on Android 2.3 Gingerbread.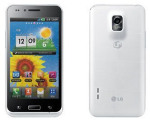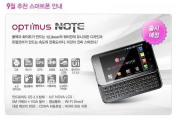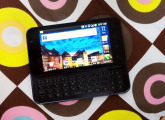 LG Optimus Note official and live pictures
The Optimus Note that we see in these pictures is obviously headed to Korea, but who knows how things will turn out in the end. It might become available under a different name, since Samsung managed to announce its Note device first.
?
Lg and Samsung are not sister companies. Do your research PROPERLY before writing such comments. They are the biggest rivals in Korea.
D
Just in case you didn't know Mark, LG and Samsung are sister companies. Why would they sue their own company? It's like Lexus sueing Toyota.
m
if anyone should be sued now its LG this is a complete and utter Galaxy S2 clone. its so stupid. all phones look the same. just different badges. just like cars
ADVERTISEMENTS