If you were worried about the battery life on the Galaxy Nexus then you can stop worrying, at least if you're in Korea. Because Samsung has decided to treat its motherland with an extended battery pack.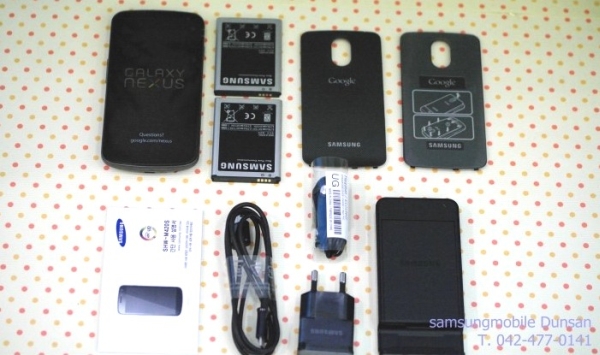 The Korean version of the Galaxy Nexus will not only come with the standard 1,750mAh battery but also an extra, 2,000mAh battery along with a separate battery cover to accommodate the larger battery.
In comparison the Galaxy Nexus in Europe comes with only the 1,750mAh battery whereas the US version will have a bigger 1,850mAh battery and also a slightly different (read: Thicker) design. Hard to say who got the short end of the stick; the Europeans who got the smallest battery or the Americans who haven't even got the phone yet.
It's likely though that Samsung will provide the larger battery along with the special battery cover as an option in other markets.
p
All parts are made in korea
t
I think the black block in the lower right corner is the dock/battery charger
D
Dunno what that black thing on the down right corner with Samsung logo on it, it's not a case, it's smaller than the GN..
ADVERTISEMENTS