There was some confusion at the LG G2 announcement event with some sources pointing to a 2,610mAh battery , while others said the phone features a larger, 3,000mAh unit. Further stir was made with some LG documents and white papers of the device stating the presence of a microSD card slot, when that wasn't announced at the event and the smartphone units there didn't have expandable storage.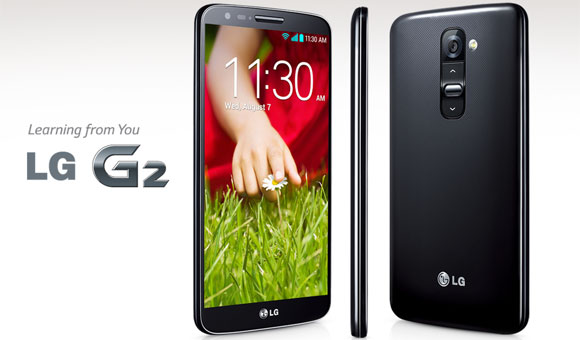 Thankfully, thanks to an unboxing done by the Korean UnderKG we know what the source of all the confusion is. It turns out the Korean version of the LG G2 has some different from the international one, found in our database.
The Korean-bound LG G2 packs the smaller 2,610mAh battery, which is of the Li-Ion variety. This allows for it to be user-removable and can easily be swapped with a substitute one when it runs out of juice.
Above the battery there's also the aforementioned microSD card slot for memory expansion. Those changes have had a slight effect on the phone's thickness. The LG G2 bound for the Korean market is 9.14mm thick - 0.24mm more than the international version of the phone.
Now that you know the differences, check out the unboxing of the Korean-bound LG G2 below.
Thanks, Natanael Aubert, for sending this in!
D
I jst bought my Lg G2 from Koreato Uganda but it ever hot and consumes batteryso fast
?
Wut? Are you implying korean LG G2 are fakes?
?
The Korean version also has an antennae, which the international one lacks. Best phone I have ever owned!!
ADVERTISEMENTS