LG has begun rolling out the Android 4.4 KitKat firmware update for LG Optimus G Pro. The first market to get it is LG's homeland - South Korea.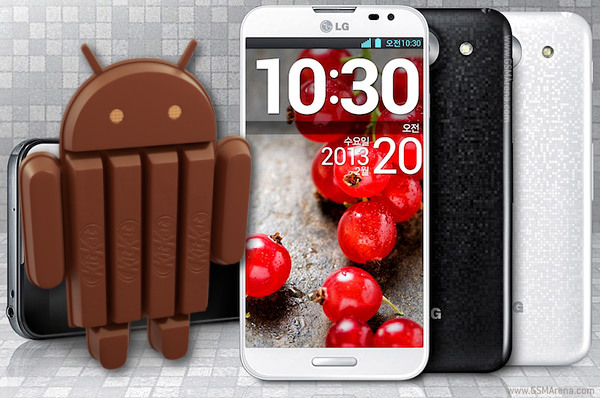 The update is available on two of the three Korean telecoms - SKT and LG U+ (F240S and F240L models), while KTF will get it by the end of March. The new firmware is available over the air and will bring the Optimus G Pro slate to the latest Android version. It will also speed up the overall system performance and the transfer speeds via MTP, improve the device's messaging capabilities with the new Hangouts app, change the color scheme of some UI elements such as the notification bar, and improve the RAM management.
Now that LG is seeding the update to the Korean Optimus G Pro units, we bet the international rollout isn't that far away. LG has already updated the LG G2 flagship, so it just make sense Optimus G Pro to be the next one to get the KitKat treatment.
m
I love the LG f240l but the problems I have are these; it's network signal goes out once I leave a full network area unlike in my other phones. then I can't send Sms it always goes into mms once I type few characters. pls Wat do I do?
M
Hi, Can any one help me to update software of my mobile LG G pro f240s with out data cable as usb is damage in my phone