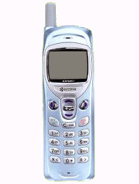 a
Oh its a realy a good phone and i enjoyed this realy
but now there is problem with me that the battery and charger of mine set is out of order and i m worried from where i bouth these and how much please tell me
Thanks
w
my phone battery may be gone already, always need to recharge, but recharge period is so fast... but i like to use this, because , it detect line was very powerful... batter then ericsson, and nokia
p
great fone.. but erm anyone noes where to get the spare covers and ringtones..ect?
pls reply or mail mi

thx
Y
light.. but too bad it could only type 160 words in sms. and no games included. if there is any new ring tones to add in..cool.
S
It is very cute but how can i set a ringtone in it??pls let me know whether it can set a tone inside or not thank you.
Total of 110 user reviews and opinions for Kyocera TG 200.