Lamborghini Mobile has launched the Alpha-One Android smartphone for $2450. It will be available at Harrod's in the UK and multiple retailers in the UAE. It is also available on the company's website.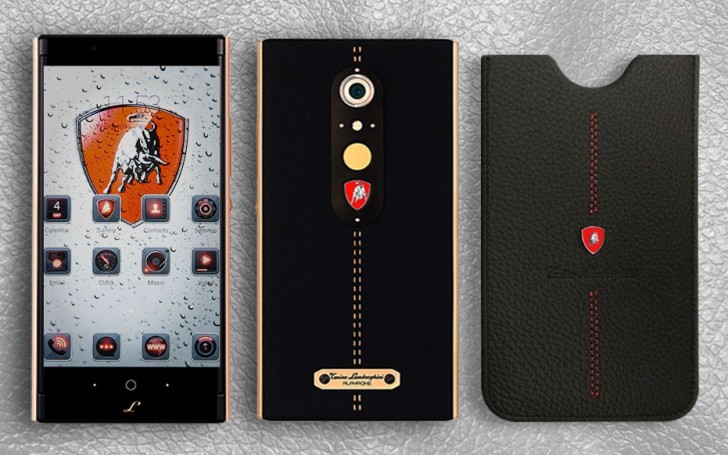 The Alpha-One is a reasonably straightforward high-end Android smartphone, with a 5.5-inch QHD AMOLED display and a 20 megapixel camera. Powering it is the Snapdragon 820 processor with 4GB of RAM and 64GB of expandable storage. It even has a set of stereo speakers as well as a dedicated DAC and AMP, along with Dolby Atmos audio. The phone runs on a 3,250mAh battery with Quick Charge 3.0, although a charger is not provided with the phone. Lastly, it comes with Android 7.0 Nougat.
To somewhat justify the cost, the Alpha-One has an Italian leather back and liquid metal for the side frame. An Italian leather case is also provided with the phone.
For all intents and purposes, the Alpha-One is a rebranded Axon 7 with the same specifications and same overall structure, just in a different set of materials. Except that the ZTE phone costs $400 and comes with a charger.
n
Nevermind. (It was called the Dacia LogPhone, btw) There hasnt been a word about it in over 1 year. They didnt say it was cancelled, but neither there are any more news about it.
n
Yes, surprisingly there actually is a Dacia phone. If i remember correctly it has Snapdragon 810.