LastPass doubles the price of its Premium tier, reveals how much Families will cost
In July, LastPass announced its upcoming family plan, detailing the features it would include but staying mum on pricing details. Today those have thankfully been revealed, although the LastPass Families plan still isn't available.
When it goes live "later this summer", it will be up for grabs for $48 per year. That amount includes licenses for up to 6 users. It offers unlimited shared folders for flexible sharing options with family members and close ones. Once Families becomes available, LastPass Premium customers will be able to try it for 6 months free of charge.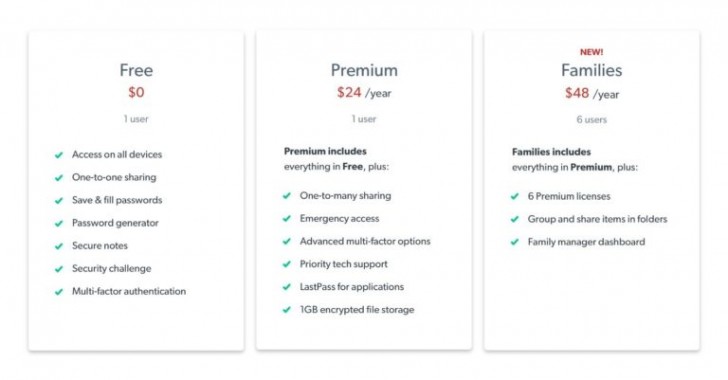 Speaking of Premium, it's just received a 100% price hike, going from $12 per year previously to $24 per year from now on. Perhaps in an effort to make this more palatable for people paying to use LastPass, two previously free features have become Premium-only. We're talking about unlimited sharing and emergency access. That said, you won't lose access to the latter if you are a Free user and have already selected an emergency contact.
If you choose Premium you also get priority tech support, advanced multi-factor authentication, LastPass for applications, and 1GB of encrypted file storage.
?
For the same reason anyone would store their files in the could: backup & share.
M
Well, you kinda have to if you want to stay synced over multiple devices and you're not willing to manage your own server. That said, I wouldn't consider doing it either; too much snooping is going on everywhere as it is already.
D
Personally I've never understood why anyone would want or dare to store their passwords in the cloud.