Today LastPass is announcing a change in its pricing structure that's bound to make this service much more popular than it's been so far. That isn't to say LastPass was lacking users or anything like that, but from this point on you're able to use the service on as many devices as you want, without any additional charge.
Previously, the ability to use LastPass on more than one device (and especially getting it on mobile devices) was probably the main driver of subscribers to its Premium tier, which costs $1 per month. So this is a pretty bold move, since the main incentive people have had for shelling out that amount each month is now gone.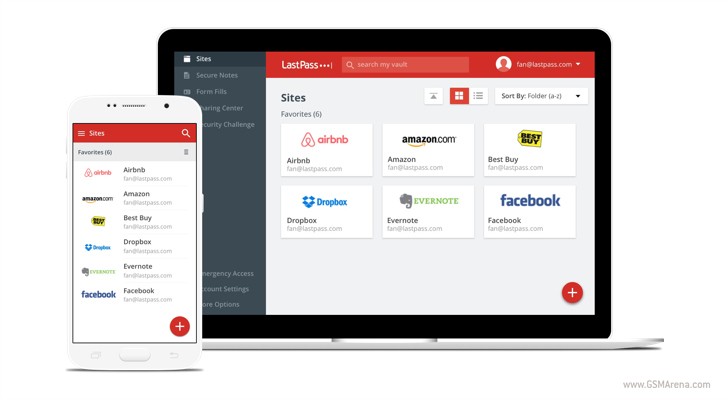 If you're a user of the free tier, you don't have to do anything to get the new functionality. Just download as many LastPass browser extensions or mobile apps as you please, log in, and you'll be able to access your vault from everywhere. If you're subscribed to the Premium tier, you still have access to some exclusive features, such as family sharing with up to 5 users, YubiKey and Sesame support, priority tech support, desktop fingerprint identification, as well as LastPass for applications and 1GB of encrypted file storage should you need it.
F
Yea great app indeed but I'll still stick with "Password Safe" much better and open source.
F
Nope.. I'll pass. Great app though
h
keepass is open source. save the file on google drive or something to share