If you, like us, have been wondering how long before those hot new announcements get released, we have some good news for you. One of the largest mobile handset retailers Carphone Warehouse has just published a list with some of the most sought after models that are about to start hitting the shelves. There's quite a lot of handsets, so let's cut to the chase.
April
Early birds Samsung are releasing the handsets that were announced at the WMC in Barcelona last month. Two of the most keenly awaited gadgets - Samsung G810 and Samsung U900 Soul will start selling as early as 14th April.
The Symbian powered Samsung G810 is undoubtedly one of the most feature packed devices on the market. Armed with a 5 megapixel camera with 3x optical zoom, Wi-fi and a 2.6" screen it has the guts to challenge Nokia N95 8GB's reign in the high-end Symbian segment.
The Samsung U900 Soul, which we already previewed will also be available in a couple of weeks. Based on our impressions we are tempted to say that this is the next best-seller to arrive. Its camera with exceptional picture quality and the sleek design are bound to earn this feature phone its fair share of fans.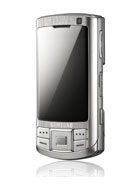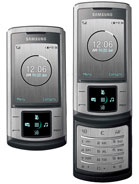 Samsung G810 • Samsung U900 Soul
May
May will be the lucky month for a number of mobile phone fans, as no less than 6 handsets are expected to debut then.
Once again Samsung will be among the manufacturers in the spot light with two really interesting devices.
Samsung F400 will come to the market as early as 12th May. The nice looking dual slider features a 3 megapixel camera and 3G capabilities with HSDPA support. Samsung F400 will have enough people looking forward to it.
Next in line is the Samsung F480 which will be released on 19th May. We played with this little fella in Barcelona and it did manage to impress us. Looking like a more compact version of the Samsung F490 and having some of those Armani looks, Samsung F480 is a promising handset. We are yet to see if it can live up to the high expectations.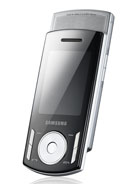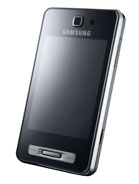 Samsung F400 • Samsung F480
Motorola will bust out of oblivion releasing two phones in May. The Motorola ROKR E8 has one of the most advanced music players we have ever seen and its keypad is truly one of a kind. It might just be one of the first steps for Motorola towards overcoming the crisis. Or, the last nail in their coffin.
The other device by the American company is the Motorola RIZR Z10 - a Symbian UIQ smartphone. It has a 3 megapixel camera and a 2.2" 16M-color screen and comes in the rather rare kick-slider form factor.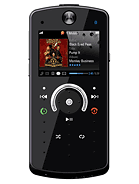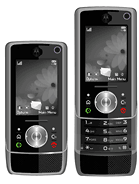 Motorola ROKR E8 • Motorola RIZR Z10
Sony Ericsson will also put price tag to handset in the fifth month of the year. First is the low-end Sony Ericsson T280, which we recently previewed. There's not much to say about it, as it is going to win its customers with a modest price rather than functionality.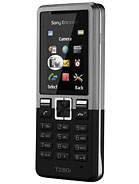 Sony Ericsson T280
The last proposal for May (but one of the most prominent ones) is the Nokia N78. The smartphone will feature the brand new Symbian S60 3.2 release and will come complete with a 3 megapixel camera. It will also sport a GPS receiver and a 2.4" 16M-color display.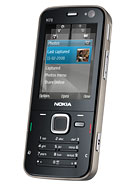 Nokia N78
June
The cameraphone lovers should be on the lookout come June. This is when Sony Ericsson C902 will become available. The latest member of the Cyber-shot family was already previewed by the GSMArena team. We are yet to see if will manage to replace the Sony Ericsson K850 in the hearts of Sony Ericsson fans.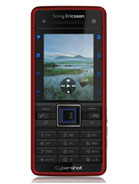 Sony Ericsson C902
July
The Sony Ericsson G900 will appear in July, bringing a breath of fresh air to UIQ smartphones. We managed to test this handset too so, if you have been keeping track of our recent articles, you would probably have most of your questions about it answered.

Sony Ericsson G900
August
The icing on the cake will come in August. Nokia's next true powerhouse will hit the shelves. The Nokia N96 comes with such a load of features that simply listing them is a hard job. Therefore we will just point out the most important - a 5 megapixel camera, a DVB-H TV broadcast receiver and a 2.8" 16M-color display. The 16GB of internal memory are also worth nothing but it is not nearly completing the list of high-end goodies.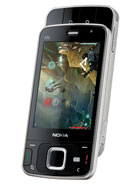 Nokia N96
We should warn you that these release dates are by no means cast in concrete. Manufacturers can always postpone the release of a phone should anything come in the way. However, they seem quite credible to us and a good part of them may just turn out right.
Finally, we also noted an interesting handset that has just came to the market. The silver version of the LG KU990 Viewty is now officially available. It is functionally identical to the original Viewty but, as we see it, the new color does enhance the looks.
?
can any one say about the release date of Omnia HD ?
?
can any one say about the release date of Omnia HD ?
N
When will be release Sony ericsson C702? Does anyone know? I want to rest my K810... and take this one!!! Great Handset!! Scored for Sony ericsson!!
ADVERTISEMENTS