We are now merely hours away from the official announcement of the LG G3 but the leaks haven't stopped surfacing. The latest leak shows the packaging of the G3, along with several images of the official web page that confirm some of the features we had previously heard about.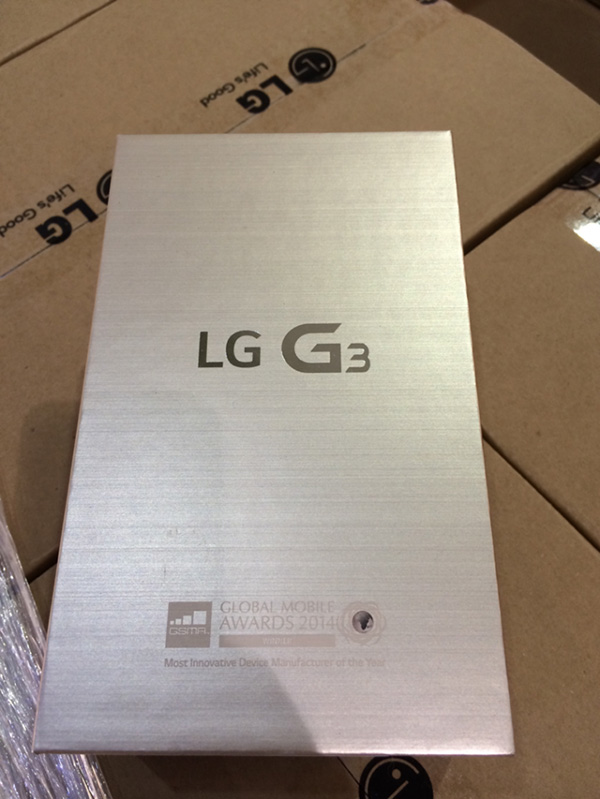 Some of the features confirmed by the screenshots include the QuadHD (2560x1440) display, 13 megapixel camera with OIS and laser auto-focus, Knock Code, wireless charging, metallic casing, 1W loudspeaker with amp, and keyboard with adjustable height.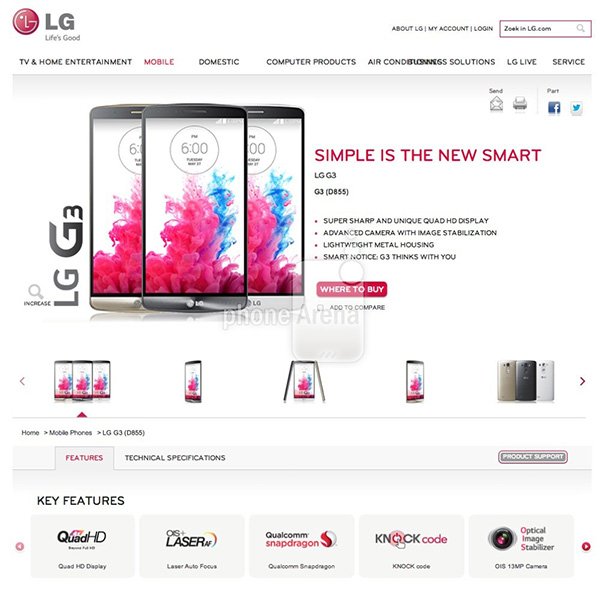 We also get to see the new UI in some of the screenshots. A lot of the apps have received a redesign and you can see LG has picked up the colored notification bar on top that matches the app color, something we first saw on iOS 7 and HTC Sense 6. We also get a glimpse at the LG health app.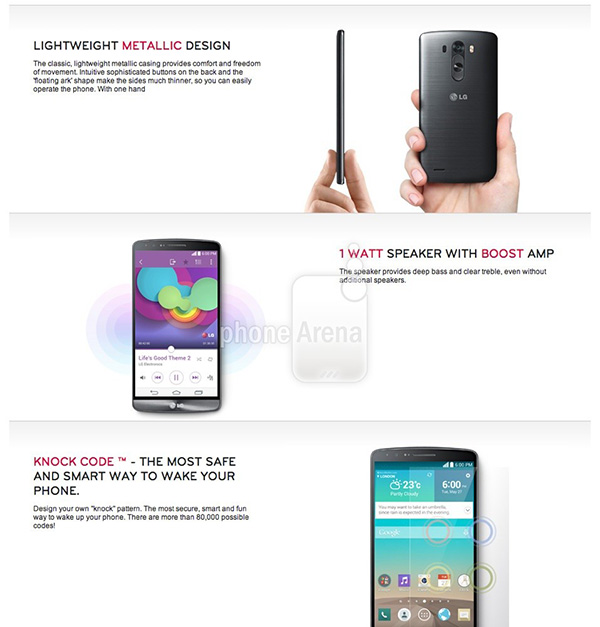 We practically know everything about the phone now but we are still looking forward to the official announcement today.
You can find more screenshots and images in the links below.
R
Kudos to LG for managing that big display in such a small footprint. QHD is a concern for the battery life, and should it turn out to be less than the G2, they're in for a criticism. But now, as people are getting up to the problems of having small b...
R
eeeeeeeeeeeeeeeeeeeeeeee