Couple of days ago, we showed you the design of the upcoming Oppo N3 that was sent to us by a tipster. Today, we are seeing another design, courtesy of SoyaCincau, which is completely different from the one we saw before.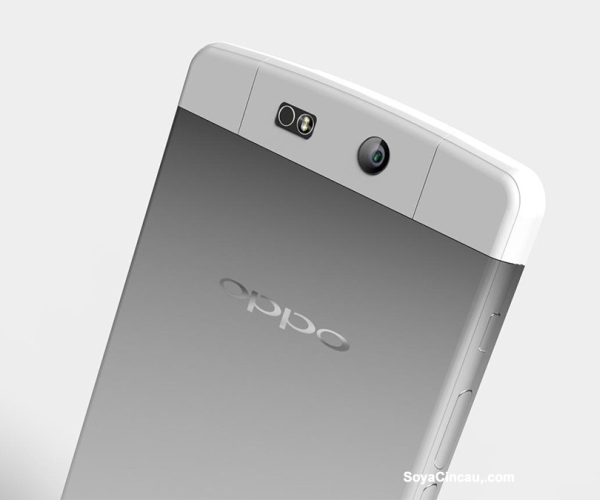 While our previous images had a cylindrical camera module at the top that could be rotated, the new image only shows the back of the phone with a flush camera module similar to the Oppo N1, and seems like it could also rotate.
The single photo doesn't tell much but it seems the body is made out of metal but other than that your guess is as good as ours.
The Oppo N3 will be officially launched in Singapore on October 29.
d
"and seems like it could also rotate" Seems? No it does not
?
new Oppo N3 need contained this specs: 1.Display.- 5.5"inches QHD - LTPS - cgg 3 - 570~ppi 2.Memory.- 3 GB RAM 3.Chipset.- MediTek MT6595
B
Can't wait until the official release!! Really hope it will pack with SD805 and removable battery and SD card :D