Latest WhatsApp beta for Android brings new emojis from iOS 10.2, Android 7.1 to everyone
Emojis are a big part of any messaging app nowadays, and Facebook-owned WhatsApp knows this. That's why it's now working on making the emoji experience better on Android, regardless of which version of the OS your phone happens to be running.
Inside the latest beta iteration of WhatsApp for Android (2.17.44), you can find a lot of new emojis that have debuted on iOS 10.2 and Android 7.1. We're talking about Unicode 9.0 emojis, for those in the know, and these are now available in WhatsApp even if you're not on Android 7.1 (and given its distribution numbers, you probably aren't).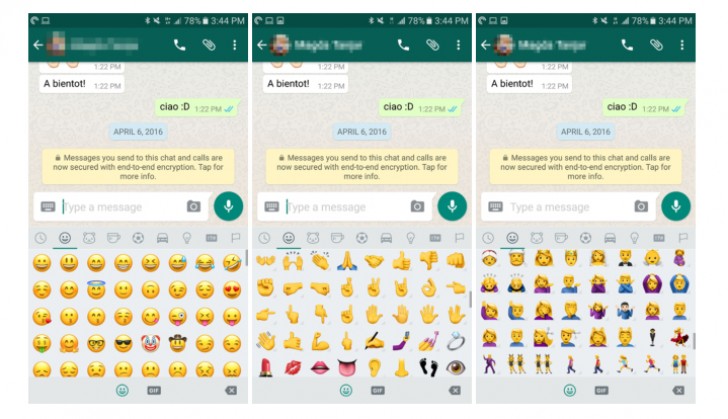 You get a number of new profession emojis, a clown, an avocado, a girl and a boy doing a facepalm and a shrug, a butterfly, bacon, a nauseated face, a new dancing boy, a whiskey glass, and more. If you can't wait for this to trickle down to WhatsApp's stable version, just go to the app's listing in the Play Store on your Android phone, scroll down to the "Become a beta tester" part, and join the program. In a few minutes you'll be offered an update to the latest beta, which should have all of the above in it.
j
such a joyful feeling..
?
Duhh. Thats what the title obviously said.
ADVERTISEMENTS