New Windows 10 insider build brings bigger start menu, account-less Cortana and diverse emojis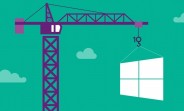 Microsoft's Insider Program for Windows 10 has proven to be a great success so far. Not only has it become an invaluable source of feedback to power the company's new open development cycle, but it allows the tech community to get the inside track on the latest changes and developments inside the OS.
The new Insider release is now out (Build 10547) and it brings a number of improvements, most of which in response to user-request.
App updates
A number of core Windows 10 apps have received improvements in the latest build. These include Groove, Maps, Calendar and Mail, but also the Windows Xbox app. The latter is now even more engaging with the addition of 'game progress comparison'. Overall, we are really starting to see Microsoft's vision of cross-platform gaming and a game-centric community taking shape and we can't wait for the project to evolve even further.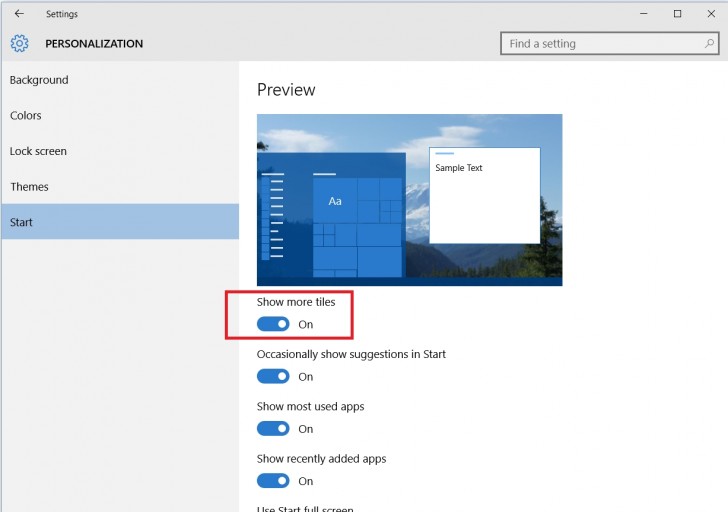 A spacious Start Menu
It turns out a lot of Windows users were feeling slightly constrained by the 512 elements limitation in the Start area. Microsoft has raised that to a whopping 2048 with a new forth column in the latest build, so you can now horde apps to your heart's content.
Cortana is now untethered
This is an issues we did actually have here at the office. Cortana is undoubtedly great and is perhaps the most lively and personality-rich assistant out of the bunch we currently have and keeping her around is quite fun. Sadly, if you happen to be on a Windows 10 PC that you wish to use with an offline account, instead of your Microsoft one, Cortana is left dead in the water. And if you try to tell her your credentials, Windows just assumes you no longer want to be so disconnected and requires you to switch to your online account.
Well, apparently a lot of users weren't all too happy about this and Microsoft has indeed delivered a solution in the latest version, where Cortana can work without logging you in. However, bear in mind that she does still need internet to look things up for you and won't nearly be that personal if she doesn't get access to your shared online "Notebook".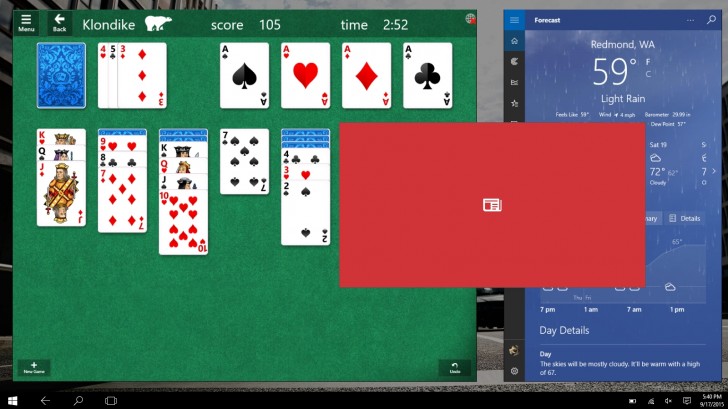 Improved gestures in tablet mode
The task view in Windows 10 tablet mode is now a lot easier to operate. From it you can snap apps to left and right and replace a previously snapped app with another. Also a simple swipe down will now closes an app.
New diverse emojis
Adding more diverse emoji color options has already been discussed quite a few times within the Windows 10 community and they are also making a debut in Build 10547. Now the default keyboard has a color selection button in the bottom left corner that toggles all compatible emote icons. This does, in fact look to be quite convenient, perhaps even more so than Apple's approach, which involves selecting a variation for each typed emoji.

Just like with any other Windows build, there are also a lot more fixes and improvements under the hood, but the above few is what definitely meets the eye upon first inspection. Furthermore, we are truly happy to see Microsoft's newly adopted open development process working out so productively and unlike most previous Windows version, this time around the platform is truly alive and evolving.
Didn't like Win 10 so went back to my tried and tested Win 7. Win 10 showed a lot of potential but right now it's just too half baked for me, with app crashes and wifi issues abound.
I do not like windows 10 and I want it disconnected right now.
btw, there are no yellow and red skins. appears to be racist approach...)))