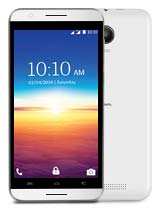 ?
This phone is not at all gud....I recommend othes not to buy this phone... please...it's d worst phone ever.. Very very slow
G
Few months ago I brought my lava mobile that time it was working well & now I put it on charging it's not showing anything when I turn on the mobile the notification of battery over temperature your phone Will shut down in this seconds now what should I do
A
Its is really a fine phone and is best than the other in the same price range.

M
What a stupid phone is this!! Bought it in Oct 2016... n from the last 2 months its troubling me so much!! Games r automatically getting downloaded...some issue with d sound recorder...always getting hanged...took it to d service center...they updated d software...but still the same problem persists... worst phone ever!!
A
lava A67 is very good mobile phone for this price range compare other brand
M
I've just bought this phone last week. It's camera is good but others features are making me really mad. For e.g. I can't receive videos using Xender from other mobiles. I can't open any videos or photos from SD Card. I can't charge it properly.... It constantly shows up a notification that says... Abnormal battery condition.... I can't download videos from WhatsApp. This is making me mad. I'm gonna sue this for good.
?
dis phone better than any micromax opppo and lenovo phone
lava nos better than Chinese brand

?
Hello I have buy this mobile one week ago.It is really good it is better than my previous mobile it has some new specification.
R
lava phones are famous for their sturdy built quality. Which is clear from basic to top models. This phone also has better build quality than Micrmax, Karbon and Intex etc. Camera quality is just average. Other than that phone is good. You can compare this with Panasonic T 50. If you really need samsung kind of camera quality in a basic pjone, better go for Mi redmi 2. Which is 2k expensive than this
m
HI have buy the mobile 1 week ago its functioning is good but battery drains soons & phone gets heated up when you use youtube & now i am facing a new problem when i m inserting my sd card its not showing me its showing me safley removed your sd card i thought my sd card got corrupted but when i inserted in another mobile its working so dont buy cheap things just spend some more money & buy another company mobile
K
So have been I really like the fact that this company is accomplishing one milestone after another. Specifically on paper specs like the big screen-5";decent camera of about 5MP rear camera; passable battery of 2000mAh. Considering the price of 4.5k, its seems like a decent second option for me cuz im on a budget!
A
Lava A67 really has some amazing features at a cheap price! I mean with a 5 inch screen,
5 MP camera and other add on feature like the smart music and other seem like too good to be true! The only think is on budget on 6K does this option seem fair?
Need actual reviews!
Total of 13 user reviews and opinions for Lava A67.