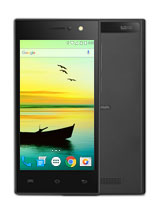 D
Awesome awesome awesome awesome awesome awesome awesome awesome awesome awesome awesome awesome awesome awesome awesome awesome awesome awesome awesome awesome awesome awesome awesome awesome
S
I'm happy to buy this mobile
But battery problem and otg not sporting but everything fine latest version Android 5.1 front camera bad
j
Anonymous, 05 May 2016When I heard about Lava A76, I immediately looked it up online. The phone costs only 5,699 INR... moreMarshmallow update is fatal to any phones... Pls don't upgrade that piece of shit if u are not willing to make your lovely phone placed in a showcase...
T
Everything is very good .I like it very much but the battery level is very low . So please fix it or give some solutions to increase battery level.

S
I bought this mble recently. Its gifted by my father. I am happy to use but battery level not that much otherwise I like it a lot.
D
I bought this mobile recently this mobile all perfect but otg not supporting and sometimes it get switched off itself.
S
This mobile not showing otg cable and also sometimes it get switched off itself
A
I got the Lava A76 from my brother recently cuz he had been demanding one for the longest time. Paid only 5,699 INR and got it delivered within 2 days! Haven't seen him so happy with any other phone! Has seamless speed with its 4G feature, makes downloading faster! has the lastest android so smooth UI+faster connectivity! Look wise also, not so bad deal!
G
I have used Lava A76 for a couple of days and here's my review based on that. I must say I'm quite impressed by it. After using the Blackberry curve phone for 2 years, my brother gifted me this phone and it's completely amazing!
Apart from the fact that it has a 4G connection with a great speed, this phone has a decent camera (the primary one). The battery is okay-ish if you consider the price and the specs that it comes with! However, the touch is smooth and the nice UI allows for easy multi-tasking. Though it does heat up if I use it for long, it is still the best phone that I've ever had.

A
Lava A76 as I feel is a good 4G enabled phone in just 5,699 INR. I am going to buy it soon once I get my pocket money. And I don't think I need to keep another phone for making calls as this phone provides good connectivity and comes with headphones as I attend calls while driving. Battery life could be much better but it's fine as we have other amazing features.
This phone seems like a perfect fit for those who don't want to spend a lot of moolah for a basic hardware smartphone with good software features. Actually, I will buy it only for its 4G connectivity.

A
When I heard about Lava A76, I immediately looked it up online. The phone costs only 5,699 INR and runs on Android 5.1 version. I have already recommended it to my friend who was looking for affordable 4G enabled phones. This phone is up to the mark with his expectations for a phone. It clicks pretty pictures and runs pretty much everything due to its 1GB RAM. If only it can get an Android 6.0 Marshmallow upgrade, it'll be just perfect.
Total of 55 user reviews and opinions for Lava A76.