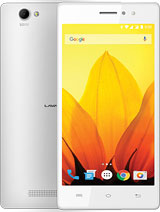 D
Lava A88, the new budget smartphone, is what I am planning to buy on my birthday. The phone has all the features that I want in my phone. It operates like a stream and browses in microseconds. The multitask feature of the phone allows to watch videos and do other works side by side. Though it's 512 RAM is less but it's ok as I am getting all the new 4G connectivity in just 5,499 INR.
?
My mother is using Lava A88 since a month and this phone has contributed a lot in enhancing her knowledge and has provided with a lot of entertainment. Especially with its 4G connectivity! Well you see, she doesn't have to wait for the phone to buffer or download things at a snails pace even when she on the go! Though they could have increased the battery, considering how much a person downloads and browses through the net! My mother had 3G phone earlier which gave her a worse browsing experience. This phone is worth the price of 5,499 INR.
Total of 2 user reviews and opinions for Lava A88.