New Delhi's LAVA has just outed its new Iris Pro 20 smartphone, which fits a 4.7" screen in a slender 7.7mm body that weighs in at just 112 grams.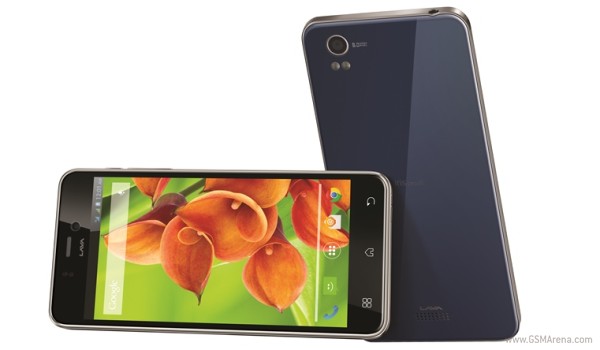 The Iris Pro 20 comes in behind the company's recently-launched Iris Pro 30 flagship, which sports largely the same specs with the notable difference that its 4.7-inch screen sports 720p resolution, while the Iris Pro 20 manages just qHD (960x540 pixels).
Otherwise, the Pro 20 is virtually the same device: a quad-core 1.2GHz processor, 4GB of internal storage, 1GB RAM, 2,000mAh battery, and Android 4.2 Jelly Bean. It even comes with the same dual-SIM support as its elder.
Unfortunately, the front-facing camera has been downgraded to VGA - likely to cut down on costs - but the 8MP primary camera still comes with dual-LED flash, and should provide largely the same quality.
We got a look at the Iris Pro 30 last month, not long after its release, and the device impressed us with its design with the exception of the fingerprint-prone back panel. The software had its share of bugs, and the performance was laggy at times. You can check out our full review here - the Iris Pro 20 should provide largely the same impressions, except for the inferior screen resolution.
Pricing is likely what the Iris Pro 20 will live or die by, and its currently set to launch "soon" for INR13,999 ($250).
C
Just bought this phone (iris pro 20) for 12,799 RS the mobile is damm good battery backup is Awesome light weight easy to carry also it got a high strength glass it is mentioned on Box Also i am sure lava will release KitKat update for Pro series OTG...
D
For that price, go with the Moto G, a Blu Life Play X, a Blu Studio 5.5S, or a Blu Life Pure Mini...
B
Mediatek processor and non-removable battery, hmmm.. I'll pass! :/