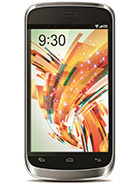 G
ravi, 12 Apr 2015in this phone some sim network pro broblem. for example idea or reliance sim network is not wo... moreI guess the one's that are compatible fit in this range "GSM 900 / 1800" which is mentioned. thats the reason the techie say that its better to purchae a phone that has Quad Band and not dual band like this phone.
r
in this phone some sim network pro broblem. for example idea or reliance sim network is not work properly in this phone. and airtel and voda network work properly, so pls tell me what is this problem and how to solv this.
G
i read somewhere on the internet that the replacement battery for this phone is the Samsung EB425161LU Smartphone Battery, is that true, can someone confirm because when asked at the Lava Service centre at Kalyan West they said that the original battery is for Rs.750/- although the lava website says Rs.174 approx. These gusy are cheaters. i hate any Lava products from now on, please do not purchase one...
H
Very bad mobile phone. wifi range is a big no no. the SIM card connection goes to sleep all the time. have to reboot if the phone has to work properly without any issues.
G
Wifi issues, the buttons are crappy. this phone like all the other phones from Lava, is a crappy phone. Does not work, totally unreliable. I had bought one from Vijay Sales, as a gift for my dad. But found to be a pathetic choice. I wish had gone for a iBall or Intex, they are better choices are the same price...Lava Sucks bing time...
m
kuchacha, 28 Apr 2014mobile is hanging,....very badyes, it is not at all good.clarity issue
R
Very bad mobile phone. Please do not buy this phone. Battery of this phone is useless, one cannot rely ob its battery. Battery drains in 5minutes of continuous usage. Printed camera resolution is 3 M.P. but the actual resolution is of 2 M.P. only. One of the worst phones one can get at this price. Even chinese phones are better than this. Screen is awful. Viewing angle is very bad.
Total of 10 user reviews and opinions for Lava Iris 401e.