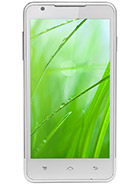 t
I don't how you guys having gud experience with this shit, it's crap in the name of smartphone, I am having so many trouble with this phone I don't know which one to mention.....
P
Lava Iris 503 is one of the worst mobile of the world. My 7 months experience is that it is a hanging master, hanging garden. after hanging its works only when i removed the battery and reinsert it. Today i removed the battery for more than 9 times of hanging. During this 7 monthsof use i sent the mobile to repairing center for 3 times. They told me not to install other programs. So that i didnt install even a simple game or any other software. Inspite of this its still working as a hanging master.I recommend and request dear LAVA company to stop manufacturing such a stupid mobiles and to stop cheating customers.
r
iris 503 is one of the best then other android mobile of the world.i like it.i looooooooooooov ittttttttttt.
s8
nice phone 5***** at look and good all work
Total of 26 user reviews and opinions for Lava Iris 503.