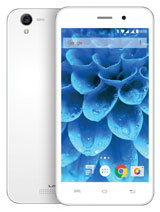 S
3 days purchase.Battery service is very bad. After giving full charge 100% start using my new cell. WiFi not connect. Trying several time. After failed went to shop from where I purchase.same problem there also. Take it to service centre. Technician reply software problem.
Within one hour battery charge comes down to 40% keeping it idle. Service centre technician reply battery has some problem..
Now tell. me what should I do with this damage set?

A
Hearing speaker not working LAVA Iris atom 3 mobile. Just for two days i have used from the date of purchase, Only Loud speaker is working.
S
krishna, 17 Jan 2016plz can anyone suggest , which is better lava atom 3 or lava atom 2x????Lava iris atom 2x is better with 1gb ram
T
lava atom 3 camra clearty verygood good performance and front camra 2 mp good. Its bettery are very good performance!

k
plz can anyone suggest , which is better lava atom 3 or lava atom 2x????
D
Best Budget Smartphone by Lava- Iris Atom 3 -

1 2000 Mah Battery life
2 Smart gesture recognition especially for selfie and apps
3 Easy way to listen to music even without unlocking it.
4 Internal Memory 8GB
5 Great photo quality with 5 MP primary Camera and LED Flash as well 2 MP front camera
6 Doesn't hang even after playing games for a long time
7 5 inch display
8 Best affordable smartphone especially for the first timers
9 And notification light (personally I was sold the moment I saw this feature)
And that's why IÂÂ'm getting this model delivered to my place by the end of this week!!

Total of 31 user reviews and opinions for Lava Iris Atom 3.