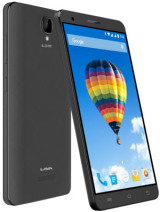 B
not a good phone at all... no support avail ... hard to find places to repair.. I bought mine when I was in Dubai and it really suckes iwould score 1 out of 10
D
An impressive phone to look out for

Lava Iris Fuel F2 looks great on papers. I would like to buy this phone to use it as a backup phone- as it scores high on battery. The 3000mAh is powerful and I am sure it will go for a day and a half without charging. Even my grandfather was asking for a new phone, I have already placed an order foir this one! The phone is launched with Android OS which will definitely make life easier. Thanks Lava!

Total of 2 user reviews and opinions for Lava Iris Fuel F2.