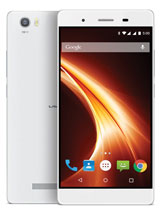 A
Anonymous, 05 Dec 2015micromax is better than lavaI like ur comment because lava is not nice
?
sandhu, 03 Dec 2015i think mmx canvas 5 much batter with 10500 onlymicromax is better than lava
P112
As a keen technology admirer I couldnÂÂ't stop myself commenting about Lava's new mid-budget phone. The phone delivers good results as it is powered with 1.3GHz quad-core. Available with lollipop which is easily upgradable to Marshmallow and the nice camera along with other add on features in a definite budget has surely made it a favorite in most other phones and not just in mine! Just wish it will be available soon so that I can get my hand on it too!
R42
Saw this phone online and decided to check out the features! The thing that attracted me the most was the 3GB RAM and the 4g connectivity that isn't available is other phones. Plus the powerful battery is definite worth a checkout. Considering the price that these LAVA peeps have quoted Im actually surprised that this phone hasn't started selling like a hot cake!
Total of 227 user reviews and opinions for Lava X10.