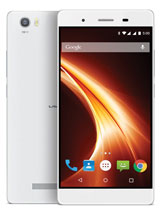 D
Appu, 08 Dec 2015Ok iam agree but still now lava customer facing different different issues continulyI don't know man what you are talking about! A friend of mine has been using the Lava handset, and keeps bragging about the features and after sales services. His phone suffered a minor default, which was resolved by the service center within a day. This makes me so jealous cause my phone took at least a week to get repaired by the service center executive.
A
Using this phone from last 10 days
Pros
Brilliant camera clearity
3GB Ram makes the internet speed same n fast even when running 6-7 apps in the back ground.
Full laminated IPS display is quite crispy and clear.
Battery 2900 mah sufficient for me to go through a day with airtel 4g internet here in Amritsar.
Sound clearity no match ..best

Cons
UI is not so advanced ..its just simple like X9 ..people hardly matters ..

Plastic ID ....not like pixel v1

1.3 quad core 6735 with Mali 720 gpu can't play high end games at high settings but is normally playing asphalt 8 and MC5 smoothly at middle or low settings ..
No NFC and TV out.

Rest I am satisfied
?
Hi friends I am using this phone Lava X10 asowme Mobile Touch is Really good camera and great Battery Back up 3gb Ram No Hangg issues Really Lava X10 is Great phone any questions Friends tell me No I Brought this 07-12-2015
A
Sandeep, 02 Dec 2015Now LAVA has a own manufacture Company Establish in Noida.... So, LAVA device has good manufac... moreOk iam agree but still now lava customer facing different different issues continuly
A
Anonymous, 05 Dec 2015micromax is better than lavaI like ur comment because lava is not nice
?
sandhu, 03 Dec 2015i think mmx canvas 5 much batter with 10500 onlymicromax is better than lava
D
As a keen technology admirer I couldnÂÂ't stop myself commenting about Lava's new mid-budget phone. The phone delivers good results as it is powered with 1.3GHz quad-core. Available with lollipop which is easily upgradable to Marshmallow and the nice camera along with other add on features in a definite budget has surely made it a favorite in most other phones and not just in mine! Just wish it will be available soon so that I can get my hand on it too!
D
Saw this phone online and decided to check out the features! The thing that attracted me the most was the 3GB RAM and the 4g connectivity that isn't available is other phones. Plus the powerful battery is definite worth a checkout. Considering the price that these LAVA peeps have quoted Im actually surprised that this phone hasn't started selling like a hot cake!
Total of 231 user reviews and opinions for Lava X10.