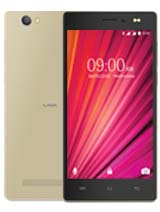 P
AnonD-421937, 19 Jul 2016Just saw the phone for the Lava X17 and man it sure is a stunning piece of beauty with curvy d... moreOk I m gng to buy
D
I was looking for a smartphone less than 7500; my priorities were to have 3G enabled smartphone that would give me fast browsing speed, a decent camera and a long battery life. After a weeklong research I heard about LAVA X17 and I was excited when I saw the specifications it supports 4G, comes with 8MP rear camera, 5MP front camera with dual flashlights (yeayyy) and a battery backup to support me for hours. All this at a price of 6900 . All in all it sounds like a supercool deal to me.

D
Just saw the phone for the Lava X17 and man it sure is a stunning piece of beauty with curvy display that wont fall from your hand easily. (Thanks to the good grip it offers). I so love the Doze feature in the mobile..which puts the phone to sleep automatically (more battery saving feature)..plus the selfies from this phone is gonna be pretty darn nice with the 5MP selfie camera..
We (me and my BF) were thinking if it was worth the moolah spend on it but the fact that it comes with Marshmallow made my decision much easier! Lava models are constantly coming up with something new..and yes it makes a Mark!

Total of 23 user reviews and opinions for Lava X17.