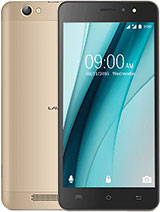 b
waste of money. i buy because mr dhoni add. but now i really very dissapoint wth this product.......
m
lava x28 plus is very slow function. very heet. any time hang mobile.the waste prouduct.
r
the product is very bad.not speed ram. low quality camera
money waste.
?
The phone features are decently good. The phone performs well. It has 1 gb ram, if it has 2 gb it would be more better in performance. It supports 8 hours of wifi internet browsing.
the phone is slightly some times lagging. but for the price it is ok . it supports 4g. no heating issues. The phone is being used more than 2 months.
?
PRECIOUS, 13 Mar 2017what can you say about this phone? feedback please :) thank you! This phone is totally bad and west of hard earn money don't buy this every time hang n heating problem

Total of 8 user reviews and opinions for Lava X28 Plus.