As you might already know, the Xiaomi Mi Max - which was launched last month sporting a mammoth 6.44-inch display - is available in 3GB RAM and 32/64GB storage as well as 4GB RAM and 128GB storage options.
Now, a leak screenshot has surfaced online, revealing the existence of a new variant of the device that has 2GB RAM and 16GB internal memory.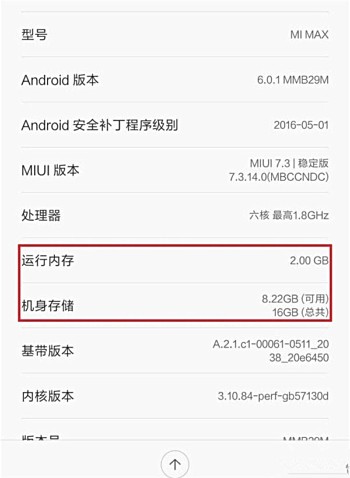 Other specs of the new variant are said to be same, meaning the selling point of the phone - it's huge display - will remain unchanged. It's also reasonable to expect that the device will carry a comparatively lower price tag.
Keep in mind that there's currently no way to verify the authenticity of the leak, so take it with a pinch of salt.
D
To our surprise 128 Gig variant launched in India.. I know not available in first sale but yes its officially available now and then.. And they have to do so or else OP3 is going to eat their shares...
D
I clearly said in my comment that I can send you screenshots to your Gmail if you want. And also, I don't lie like others.
D
Filling the market with every possible variant of the same phone....