Facebook is developing a Messenger app for Apple's Mac platform, according to a new report from TechCrunch. The report also includes a not-so-clear image of what it says is a Facebook employee using the app.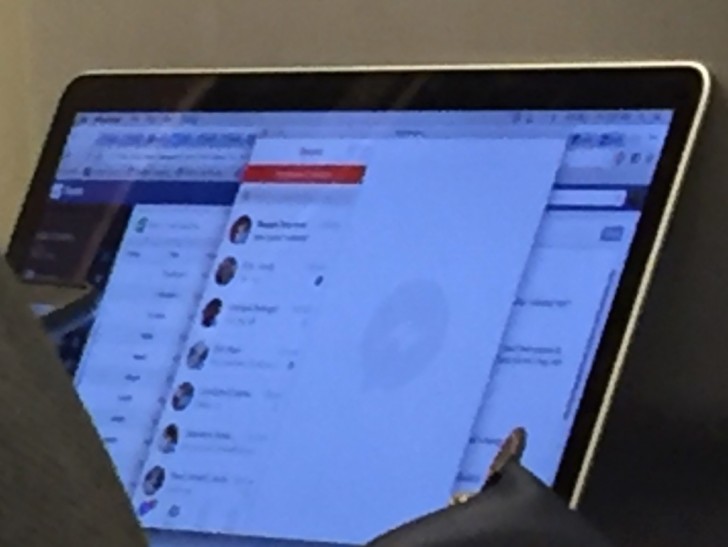 As per the report, the app shown in the image above carried the name Messenger in the menu bar, and had the Messenger logo as the icon in the app Dock. It also includes a navigation tab bar (see bottom left) similar to the tab bar options there in Messenger for iOS.
There's currently no official confirmation on the app's existence, as well as if and when Facebook plans to launch it. When contacted, a Facebook spokesperson said, "We don't comment on rumor or speculation."
D
Yeah, but in 27' even "small" windows are pretty big
D
I would rather have one large window.
D
You have enough space to open two windows at the same time :P