Purple had become a sort-of trademark color for Sony's premium Xperia Z line, until the Xperia Z3 came along and broke the streak. The fourth-gen Z flagship added Copper and Green to the traditional Black and White color options, but Purple may soon make a comeback.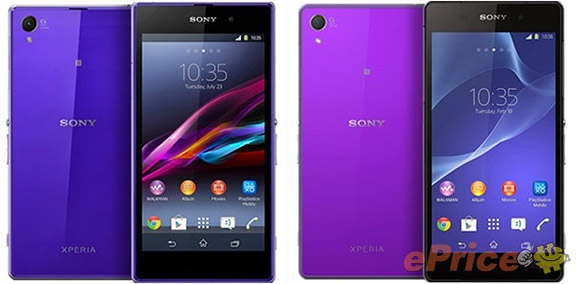 And not a moment too soon either, the Xperia Z4 family is expected at the MWC in early March so the window for Z3 launches is closing.
ePrice has gotten hold of unreleased product images. It looks like there will be two versions – one dark purple and one that's a more traditional Xperia purple. It doesn't look like a color balance issue as the screens look okay. These two are reportedly slated for a Valentine's day launch or the Lunar new year (February 19).
Source (in Taiwanese)
ADVERTISEMENTS