Some new images of the iPhone 6 motherboard PCB have leaked from French website NowWhereElse.
The PCB is bigger than the one on the iPhone 5s, hinting at the larger size and the screw slots align with the previously leaked case designs. But the important feature here is that the motherboard has an NFC chip on it, along with Wi-Fi 802.11ac.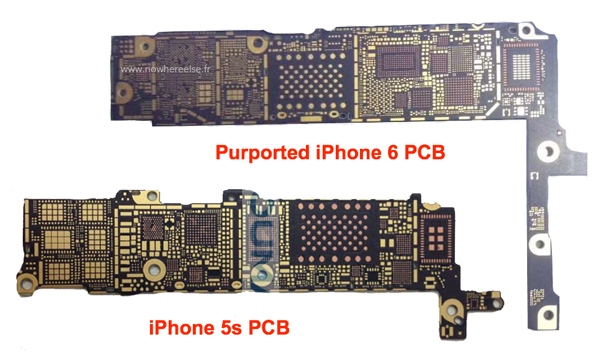 The NFC feature has been rumored to appear on the iPhone for years now but it never quite materialized. Its presence on the iPhone 6 motherboard does not quite guarantee it will be on the actual phone but then again, Apple does not use off the shelf parts so if it's there it's there for a reason.
K
Samsung's NFC has really done it's job. I'm not a big fan of Samsung's phone design (it's changing though), but in terms of hardware, I would choose Samsung all the day.
h
NFC has been around in phones a lot longer. It started in Japan in 2006 but failed to convert enough consumers to it. All phones have NFC to this day and can be used on public transport, as building access keys, etc., but it's not the breakthrough th...
D
Hahah..you don't go out that often do ya? NFC is THE future since 2010 bud.
ADVERTISEMENTS