Leaked MIUI source code hints at in-display fingerprint reader on the Xiaomi Mi 7
If you've been keeping up with Xiaomi and in-display fingerprint tech lately, then you probably heard a lot of rumors regarding the Mi Mix 2s. Since that particular flagship was announced yesterday that obviously didn't come to pass. However, this development doesn't mean the Chinese manufacturer entirely gave up on the technology.
The primary suspect to pioneer the new reader within Xiaomi's ranks now seems to be the the Mi 7. As per industry chatter, the flagship was delayed, potentially to accommodate the new tech. Some fine investigative work from the guys over at XDA seems to further back this up with an interesting spin.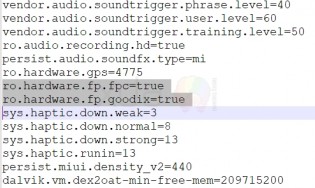 In-display fingerprint reader references
To keep a long story short, a couple of MIUI code bases were discovered. One titled "dipper", while the other "dipper old". Since dipper is a known Mi 7 codename, it only makes sense to assume the latter is an earlier version of the software. One likely abandoned around the time development on the product was postponed.
The really interesting part, however, is that the build.prop file, as well as many functions within Xiaomi's MiuiKeyguard (the app responsible for the lock screen) code of the new "dipper" branch contain references to fingerprint sensors sourced form Synaptics and Goodix, along with variables, such as "goodix_fod". The FOD likely stands for "fingerprint on display".




In-display fingerprint reader references
Apparently, the MiuiKeyguard code in this particular repository contains some IF statements to check for a particular hardware vendor. That could only make sense if a different type of reading is involved. The theory is further backed up by accompanying variables, such as HBM (High brightness mode) and coordinates to draw circles and fingerprint icons on screen as visual guides for the user.
So, this this all adds up to an in-display fingerprint reader on the Mi 7, right? Well, not necessarily. The plot thickened even further with the discovery of another MIUI code branch.
A device codenamed "ursa", is yet another upcoming Xiaomi flagship. One with a Snapdragon 845 chipset, OLED display, with a notch and 4,000 mAh of battery. Its code features references to the same Synaptics and Goodix_fod sensors. Furthermore, "ursa" and "dipper" both mention other common features, like optical camera zoom.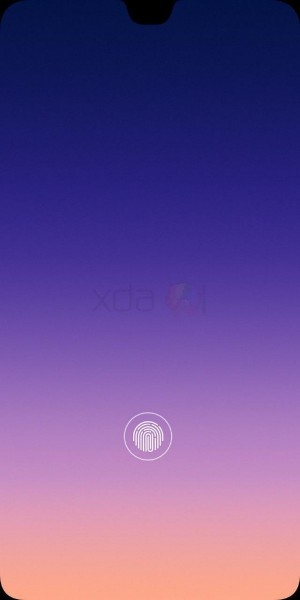 This could mean that "ursa" is actually a Xiaomi Mi 7 Plus, or some other, similarly named variation of the Mi 7 flagship. Whether or not the in-display fingerprint tech will be exclusive to it, however, is still anybody's guess.
k
Red Hydrogen One phone to be released this year.. It is holographic
?
Nice the problem with all these good phones is the they don't get into the UK shops.
D
not decades away, I expect thin air 3d color holographic displays before I die haha (or over cornea AR displays)
ADVERTISEMENTS