The Moto X is far from been announced but we are already seeing various leaks all over the place. Next in the series is a leaked video ad for the phone, purportedly made by Canadian carrier Rogers Wireless.
Ever since the Nokia Lumia 1020 unveiling earlier this week, Motorola has been involved in various sorts of guerrilla marketing of its long-rumored upcoming smartphone Moto X, including, but not limited to, the appearance in the hands of a high-ranking Google executive and assorted other leaks.
This time, the newly leaked video shows some of the new features of the phone. We are yet to see whether these nifty features are some sort of differentiators for Motorola or whether they are simply part of the next Android iteration, which will supposedly premiere on the Moto X.
The new stuff shown in the video includes:
Open Mic - an always-on mic for voice commands ala Google Glass;
Active Updates - part of the screen auto wakes up to show notifications and the clock in standby;
Camera is launched by twisting your wrist twice;
No on-screen shutter key, you just touch anywhere on the viewfinder and the camera takes a picture
Holding your finger for longer on the screen makes the camera quickly take several snaps in succession;
The Moto X will launch to market (in Canada at least) as early as this August in both black and white.
Previously known, but now confirmed things:
The LTE capabilities;
The semi-transparent on-screen navigation keys.
We've also spotted a side slot for a SIM card, so we would guess the battery would be non-removable on this one.
Another fresh leak shows the Open Mic voice commands in action. These work even in standby.
Motorola also recently used its Twitter account to tease us with a set of blurry photos of a kid with the title "Either this kid is really fast, or today's phones are really slow.".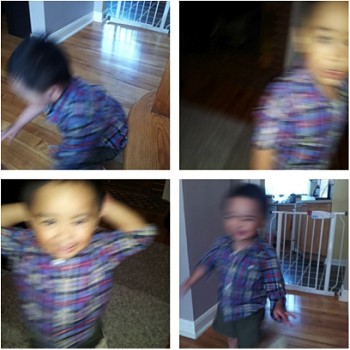 ?
""Either this kid is really fast, or today's phones are really slow." LOL @ Moto!! Will it have a xenon...? If yes than you can "capture the moment"; but there is nothing new (808 PureView, Lumia 928, Lumia 1020...)...
r
a more detailed hands-on video of Moto X from china https://www.youtube.com/watch?v=GMjvezAPS40
D
I don't see what all the slagging off is about, at no point did any press release say this was going to be the flagship phone spec's wise, so people shooting their mouths off regarding this are pointlessly chatting rubbish. The device is aimed a...
ADVERTISEMENTS