Leaked official images confirm no charger in Galaxy S21 boxes, tout "new dual zoom lens system"
We're just a couple of days away from the Galaxy S21 Unpacked event and the official pages and press materials are ready to go – and, of course, some of them leaked out. Let's start with "What's in the box", the answer to which is just the phone, basically.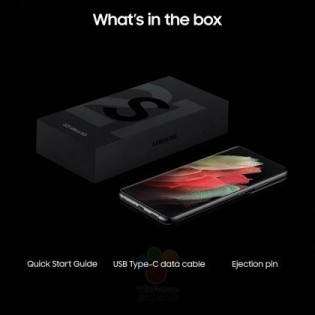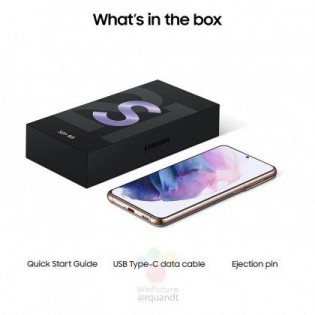 What's in the Galaxy S21 retail package: USB-C cable, ejector pin and a quick guide
You do get a USB-C cable for data and charging, a SIM ejector tool and a Quick Start guide. But no charger, no headset. Presumably, the cable is C to C, so you better have a compatible adapter. And if you plan to use a wired headset, you better have a USB-C headset already or an adapter to 3.5 mm. Note that some countries have local laws that require adapters and even headsets to be included with new phones, but users in most of the world will have to bring their own.
Next up are some feature highlight images. One advertises the "new dual zoom lens system" on a phone that appears to be a Galaxy S21 or S21+. Which is odd since the expectation is that those two will have essentially the same camera system as the S20/S20+ with only one zoom lens. Perhaps this refers to image fusion with the main camera.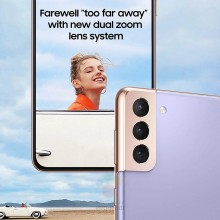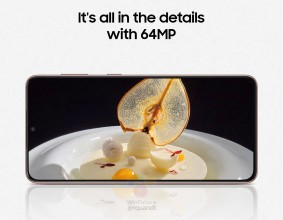 Galaxy S21/S21+: "Dual zoom lens system" • 64 MP photos
The next image focuses on the 64MP module, which is the one that will be doing the zooming. As a reminder, the 64MP sensor on the S20 had a proper Bayer subpixel arrangement instead of Quad Bayer. This made for better quality full resolution shots without zoom.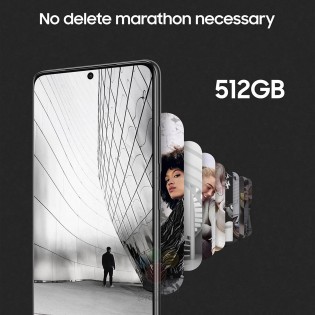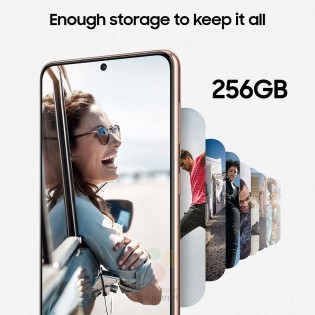 512 GB storage for the Galaxy S21 Ultra • 256 GB for the S21/S21+
The next two images are about storage. The Galaxy S21 Ultra will have a 512 GB option (with 16GB of RAM). The other two S21 models will probably top out at 256GB (and they are not getting a microSD slot, unlike the Ultra).
Next up, images that boast about the speed of 5G and how good the camera will be in the dark. And, of course, the phones will be dust and water resistant. They have been since the S5.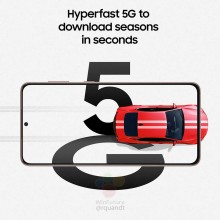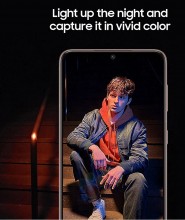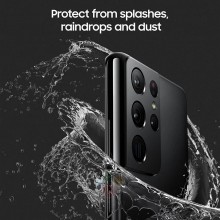 Galaxy S21 features: 5G • low-light camera mode • dust and water resistance
For more details on what's coming this Thursday, check out our what to expect post.
No chargers no earphones and thus a 250 eur price increase compared to its predecessor.
S
Bro, iPhone is like a high speed bird. its fast, yes granted, but you can't travel on its back, it can't carry luggage, its basically fast but largely useless. You talk about generation? Well, the price difference in 64 and 256GB models o...
P
Only Apple suckers believe in it's suppose speed ON PAPER. We all know Geekbench exists solely to make your ToyPhones' and ToyPads' crippled functionality feel better about their paper-only speeds. All other benchmarks show how w...
ADVERTISEMENTS