It' still early for the iPhone 7, but alleged photos from the production line have already made their way on the web. The major change on the back (well, according to rumors) is the dual camera, but it seems Apple has redesigned the antenna too.
A close-up of the bottom shows the plastic lines, which weren't our favorite design element on the iPhone 6 generation, have been retraced. The new lines stick closer to the top and bottom edge, leaving the metal back mostly undisturbed. The lines seem slimmer too, another bonus.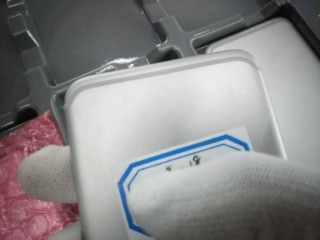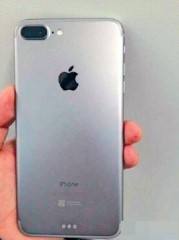 Leaked photos: Antenna lines • The whole back
These lines are vital to prevent death grip (the loss of signal if your hand bridges any of the antennas) and companies have been looking for ways to hide them. LG recently found a way to make them invisible (but they can still be felt in the hand).
Thanks for sending this in, Sanjeev!
?
As far as many different version of Chinese go, Taiwan and China speaks the same "version" of Chinese just as Malaysian, Singaporean etc. But oh well.. This is getting way out of topic. Lol
?
I don't think you understand how anything works. Nationality, Race, and Language are all completely different. Are Americans refered to as Englishmen because we speak the same language and come from Englad? No because that would be idiotic. Also Chin...
?
Yes,they are different countries, but both countries main language is Chinese. They belong to the same race - which is Chinese. In fact there are many Chinese in different Asian countries from Taiwan to China to Malaysia to Singapore etc. Which all c...