Despite the occasional reports of unsatisfactory sales numbers for the current iPhone X, by all accounts, Apple still remains committed to the new notch design. The currently accepted theory predicts a total of three new iPhone models for 2018 - a budget 6.1-inch LCD one, a refresh to the current OLED 5.8-inch one and a new 6.5-inch one. A pair of freshly leaked photos claim to show the panel assembly and digitizer for the biggest of the bunch.
As per the source, the photos were taken at an LG facility in Vietnam, during what is described as a trial production run. This does fit in nicely with previous news that LG Display will likely be the exclusive OLED supplier for Cupertino phones - a position currently held by Samsung.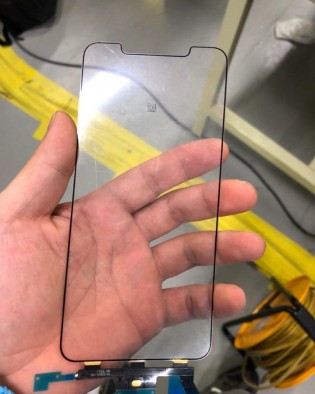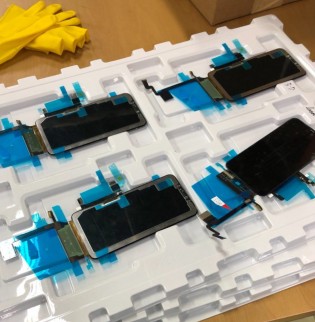 Leaked iPhone X Plus display parts
One of the shots shows what appears to be a ready display assembly and sadly offers little info. The notch on top and all the sensors, camera and earpiece cutouts are clearly visible. But beyond that, it's nearly impossible to differentiate it from a current iPhone X part.
The other photo, however, is a lot more revealing. Surprising, given it is only the digitizer for the phone. Still, judging by its relative size to an average person's hand, it is clearly a bigger device. The notch looks just a bit smaller from where we're standing, which also fits in with previous rumors. Still, it's hard to tell from this angle and it could just be the larger overall footprint playing tricks on our perception.
Some helpful, eagle-eyed people also managed to make out the serial numbers on the connectors on the bottom of the digitizer. Apparently the version number formatting is consistent with current Apple numbering conventions. There is also a production week - the 46th week of 2017, or some time around the middle of November. This is a perfectly plausible time frame for a test production run, giving even more credibility to the leak.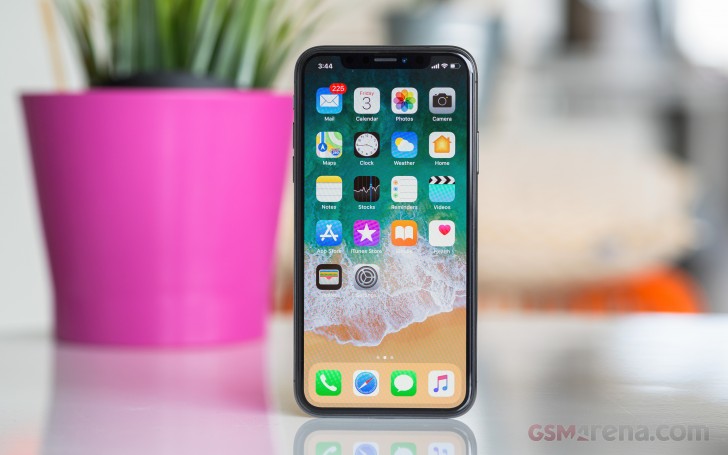 Still, it's hard to definitively judge on authenticity one way or the other. Plus, even if the photos are the real deal, there is still the possibility for design changes and tweaks before the final version is ready to go into the alleged new iPhone form factor.
?
The legend of ugly notch continue...
L
Were they really manufactured by LG? I can't believe that LG is disappointing us till this day.