Sure, it's launched the new Moto X and Moto G only a few weeks ago, but Motorola apparently has more devices planned for this year. And today details about two of those have been leaked.
First up we have the Droid Turbo. As its name implies, this one will be a Verizon exclusive, and aims to be the successor to last year's Droid Ultra. In the image below, the Droid Turbo (on the left) shows its back next to the Droid Maxx from 2013.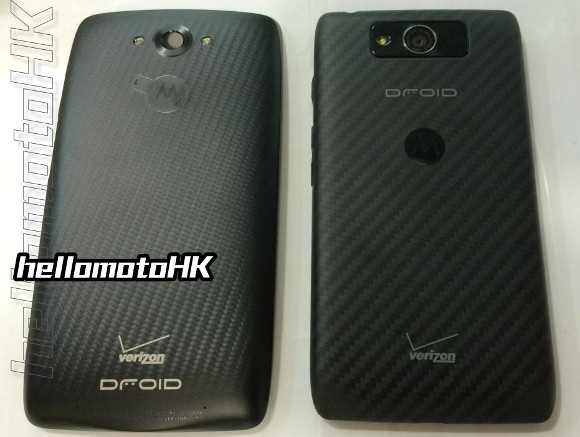 The Motorola Droid Turbo will supposedly come with a 5.2-inch touchscreen, front-facing speakers, and a dual-LED flash for the main camera. Interestingly, Verizon chose to put the Droid logo right beneath its own on this phone's back.
Moving on, the other handset that's in the works over at Motorola's HQ is the Moto S. In the image below we can allegedly check out its back panel, which clearly shows this will be a phablet (thanks to its size when compared to the back panel of this year's Moto X, that has a 5.2" screen).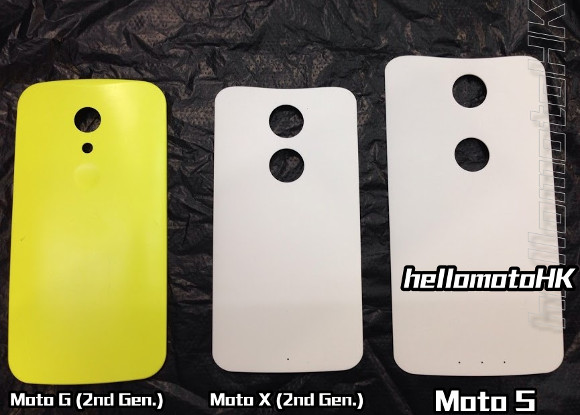 As you can see, the design of the back will be very similar to that of the new Moto X. The Moto S could in fact be the device codenamed Shamu that got benchmarked a while back and has been rumored to get official as the next Nexus offering from Google.
Past speculation had the Shamu coming with a 5.9-inch touchscreen, and based on this back panel's size that now seems entirely possible.
Of course, there's also a chance that the Moto S and the Shamu are two different things. Or if they aren't, that this won't actually be the next Nexus. Even these images may have been faked in some way, so don't lose sight of a grain of salt for now.
?
I had the RAZR Maxx. Removing the battery isn't what we want to do. We want to be able to replace it and upgrade it easily. You can't do that on these phones, and this is why people complain about them.
D
To the commenter above. I have the Droid Maxx, and the Razr Maxx before that. The number of times I've needed to remove my batter - 0. Over 3 years - no need. These phones don't lock up like other crappy phones.
D
The Moto Razr M its about the best solution and cheap too but getting slightly long in the tooth. I currently have one, or the droid mini.
ADVERTISEMENTS