It seems like Oppo is just deliberately trying to confuse everybody at this point. As we are currently waiting on the Reno7 series to drop sometime this month, the smartphone giant clearly has no intention of slowing down its constant rebranding and tiny specs iteration efforts, this time adding yet another member to the Reno6 family. A leaked promo video showcases a Reno6 Lite, apparently headed to Europe shortly and outlines most of its specs. In a hardly surprising development, the Reno6 Line is basically a rebranded Oppo F19. A device that has been selling since April in India, which is pretty much identical to the Oppo F19s - a phone that has also been on Indian shelves since September. OK, so Oppo just decided to bring the phone to Europe under a different brand then? Well, it did indeed, but it also decided to bring essentially the same device to the Old Continent back in April, as the Oppo A74 and is apparently planning to release the Oppo A95 shortly as well, with pretty much the same hardware both inside and outside. Talk about a shotgun approach to phone sales.
[Exclusive] OPPO Reno6 Lite commercial for Europe, confirming design & key specs of the phone.

-AMOLED FHD+ Display with Punch-Hole
-5000mAh Battery
-33W Fast Charging
-In-Display Fingerprint Scanner
-Qualcomm Snapdragon processor
-6GB + virtual 5GB RAM, 128GB ROM
(1/2) pic.twitter.com/A5hMRpmadz

— Sudhanshu Ambhore (@Sudhanshu1414) November 6, 2021
Anyway, the video covers most of the specs of the Reno6 Lite, essentially only missing to mention the exact model of its Qualcomm chipset. We can fill in that gap with a fair bit of confidence - the Snapdragon 662. It is paired with 6GB of actual RAM, with an additional 5GB of virtual RAM and there are 128GB of storage on board. Hopefully expandable via microSD, though not necessarily so, since the SD slot is one of the few things Oppo dropped going from the F19 to the F19s.
The Reno6 Lite will have a FHD+ AMOLED display with a punch hole selfie cam and in-display fingerprint reader. Again, the video fails to mention the panel's diagonal, but we have you covered - 6.43 inches. There is a 5,000 mAh battery on board with 33W charging. The camera setup consists of a 48MP, f/1.7 PDAF main snapper and two supplementary 2MP units - one for macro shots and the other a depth cam.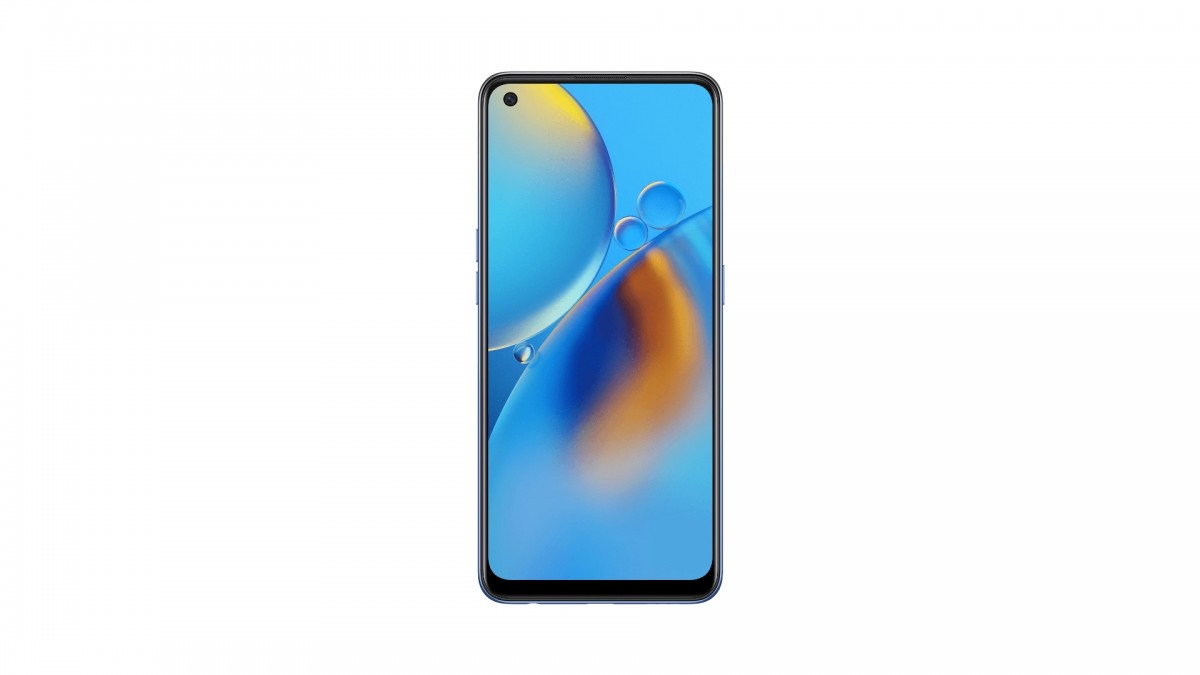 The video showcases the Reno6 Lite and its "Reno Glow Design" in a single color, though there will likely be more options to choose from. We still don't have any info on pricing or availability, but the Oppo A74 is currently selling on Amazon Germany for just shy of EUR 200, which is a fair bet to make.
a
AMOLED display, 33W fast charging with 5000mAh battery and 6GB RAM. If it'll come with NFC on top, for £150 or less, I wouldn't think twice to get it. My Find X2 Lite for £170 is amazing piece of hardware and I can't think of any other...
ADVERTISEMENTS