A ROM image for the BlackBerry Curve 9350/9370 (a.k.a Sedona/Apollo) has leaked with the non-touch BlackBerry OS 7 inside. Four video tutorials were found inside, which give us another taste of the new interface, which is yet to hit the market.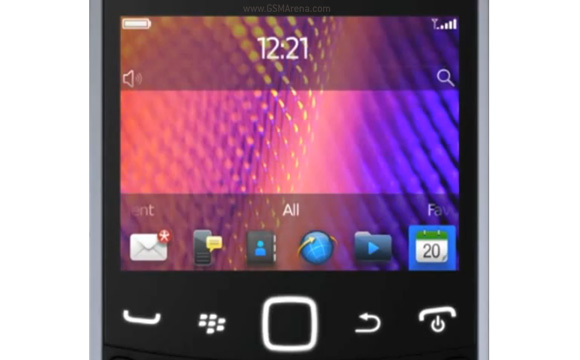 Since OS 7 isn't compatible with older devices, the leaked ROM can't be installed on any current BlackBerry device. We'll have to wait for the Curve 9350/Curve 9370 (those are Sedona and Apollo respectively) to come out to see how the new OS handles without a touchscreen.
Note that the only BlackBerry OS 7 devices that are currently official use the touchscreen/portrait QWERTY combo, so their UI and the one on the Curve isn't the same.
Three video tutorials (at the bottom of this article) were extracted from the ROM (they were intended as on-device tutorials). They show how to use the OS with the optical trackpad and the QWERTY keyboard. There's a fourth video that shows how to insert SIM and microSD cards but we'll skip that as it's hardly interesting.
The ROM is for the T-Mobile version of the BlackBerry Curve, though other versions shouldn't be very different.
There used to be similar video tutorials from the BlackBerry Bold Touch 9930 (back from when BB OS 7 was still called OS 6.1) but those are long gone now.
R
Dave OS 7 will run on BB Bold Touch 9900 & BB Bold Touch 9930 both these handsets are yet to be launched.
R
Your friend is right. BBM is free to use. Go ahead & use it to the fullest. you can text, send files, pics etc. over it. So get as many friends on your BBM & start BBMing them so that you do not have to SMS & this way you will save some b...
?
IM IN THE phil. my bbm is already installed.. but im hesitating to use it coz there maybe some charges.. my friend told me that using bbm is free..??
ADVERTISEMENTS