Leaked Samsung Galaxy J5 (2016) and J7 (2016) user manual hint at metal frames yet again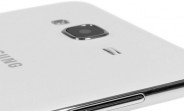 The Samsung Galaxy J5 and J7 are less than a year old, but their and the Korean giant is about to roll out improved models for 2016. We already know that both budget-friendly handsets have received their Bluetooth SIG certification and the latter has also made a visit to FCC, so, it seems to be only a matter of time, before the refreshed 2016 editions become available.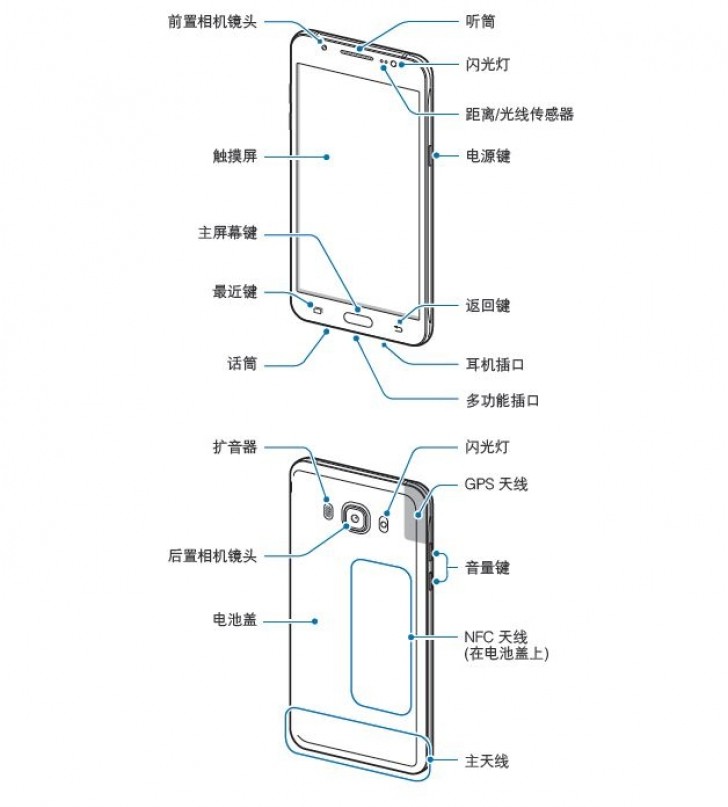 This might actually happen any time now, as suggested by a pair of official user manuals for the China Mobile and China Telecom versions of the handsets, found on Samsung servers. This might also be a sign that the J7 (2016) and J5 (2016) will be made available in China ahead of other markets, which was also the case with their predecessors.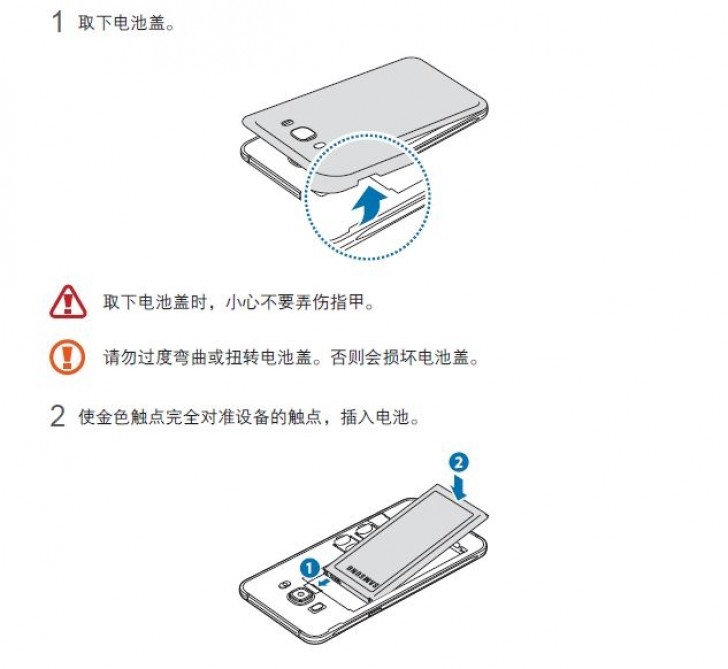 As for the contents of the manuals, they hold little additional information in terms of hardware and specs, but there are still a few bit and pieces of information here and there. For one, the antenna slits that we first saw in the TENAA certifications a few days ago are once again clearly visible.
Although nothing about materials is specifically mentioned, we think it is fairly safe to assume that the plastic is in place to accommodate radio reception through the metal removable back covers. This, of course, suggests that both phones will be the first budget offers from Samsung to feature a metal unibody. Even better, it will be detachable to give access to the large removable batteries - as big as 3,300 mAh on the J7.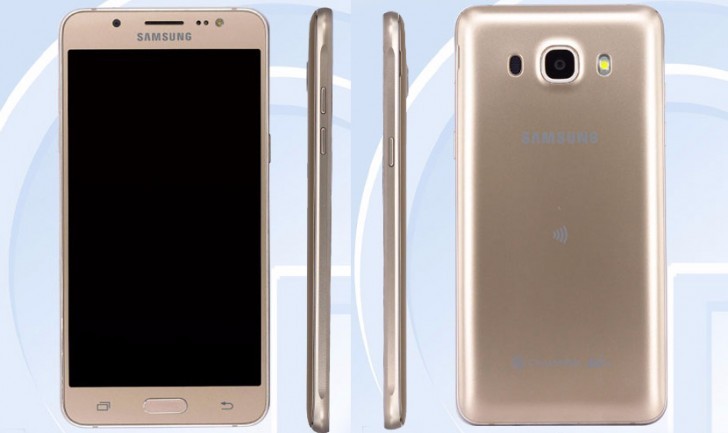 The menus also reference Android 5.1.1, as well as the Samsung Music app, which has been disappearing and reappearing lately on many devices, as Samsung still seems undecided on its future.
C
Do premium flagships out of glass, which can easily "earn" a spiderweb texture and practically forces to use a protective case, if you plan to keep your phone well for a long time. Do budget mid-range phones all-metal solid. Samsung logic...
g
tell samsung to release it sooner!
S
Samsung budget phone are your only hope for removable battery. Dont expect that it will be coming to its flagships 'coz it will never happen.