Leaked teasers for the Lenovo Moto Z reveal the phone may be capable of 10x optical zoom. I'm guessing this will be done through an add-on module, rather than with the main camera.
Here's the teaser image, which features a short poem in Chinese.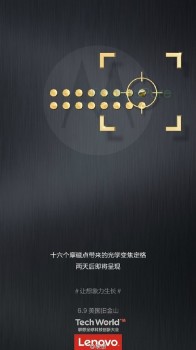 Rough translation: 10x optical zoom incoming
And here's a rough translation into English:
You can shoot the entire night sky
Can also lock a shining star
You can take the whole sea
Also chasing the rising sun
# Let the imagination #
Moto 16 magnetic points, with 10 times optical zoom
Eternal freeze every extreme beauty
#Tech World has come #
Let us work together on three-under the stars
Let us meet in blue sky
The scenery in the Pocket

The 16 "magnetic points" are integrated into the teaser image and refer to the 16 pogo pins on the back of the Moto Z, which can be seen in this leak.
Another leaked teaser shows a side view of the phone and hints at Silver, Gold and Rose Gold color options.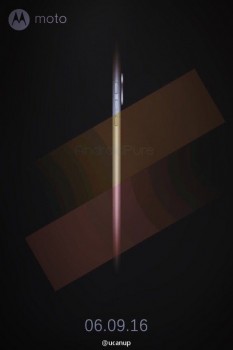 The three color options any smartphone should have: silver, gold and rose gold
As the teaser images show, the Lenovo Tech World event starts tomorrow, June 9, and will bring the new Moto flagship into the limelight.
D
I think the 10x optical refers to the camera accessory...not the lens on the camera itself.
?
Sorry dude but i just realized that poem is in chinese and translated in english after that
?
The poster show camera lens protrude, if it is flat it must be magic.
ADVERTISEMENT