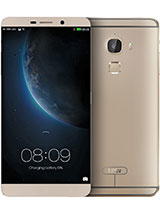 D
Nice mobile
It is a bit heavy........bt performance & camera are nice
Battery life is ok bt not so much gud

?
anu, 10 May 2016Negative points..Non removable battery.no external memory.Nano simYou should stay with you Nokia Features Phone with 2" screen removable battery & Mini Sim.
K
This is a Beast od the phone, in line whit every 2015 and even 2106 flagship smartphone. It's big it's heavy but it's great performer all around. Camera is very,very good, qhd looks stunning on 6,33", 1.6mm bezels looks sick as tits, battery easily last a day of moderate to heavy usage, all aluminium craftsmanship, it got wihd chip for Wireless's HD video transition and it works at it should, built in audio DAC sounds good on speaker and great on headphones or external amplifier, design is great and even for such a true phablet one hand operation is possible. Over all this phones just screams into the face of all those overpriced Sammy's and htcs and lgs and iphones out there. LeEco is on the right path of becoming big player on the market if they play there cards right in this and coming years. I'm a fan :-) 👍
D
Dont need slot, send docs and pictures to the cloud...buy 64gb its enough to day to day use...it will arrive soon in my hands...
Total of 47 user reviews and opinions for LeEco Le Max.