LeEco (formerly LeTV) has outed another teaser for their September 21 event, once again taking a dig at the new iPhones - this time seemingly over the lack of fast charging technology.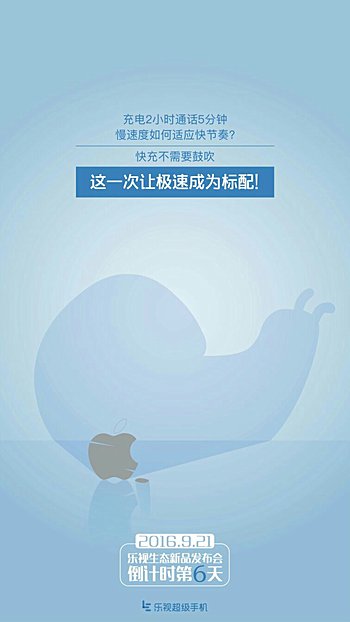 In case you missed, this is not the first time they've taken jabs at the iPhone 7 - one of their earlier teasers (shown below) had mocked the battery life of the new Apple phones.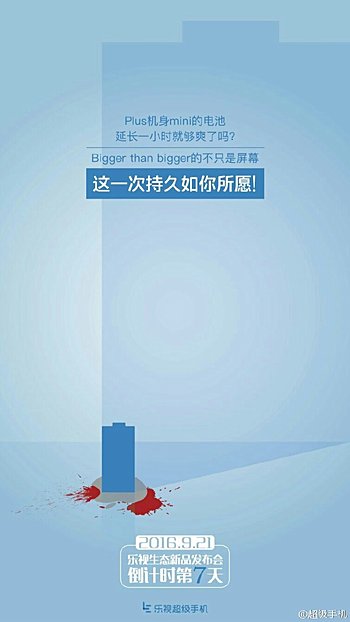 The Chinese company is expected to unveil the LeEco Pro 3 at the upcoming event. Specs-wise, the phone - according to the rumors and leaks we've seen so far - is powered by Snapdragon 821 chipset.
It'll have two variants. The higher-end model will have 5.7-inch QHD display, 8GB/256GB memory configuration, 13MP dual rear camera, 16MP front camera, and a mammoth 5,000mAh battery.
The lower-end variant, on the other hand will come with a 5.5-inch full HD display, 6GB/128GB memory configuration, 16MP/8MP camera combo, and a comparatively smaller 4,070mAh battery.
?
Yeah a lot of money invested to remove the headphone jack.
1
apple fanboys detected.
D
Profits don't mean shit unless they're reinvesting it in to R&D and producing innovative products. For a company that reaps billions from their cult they sure do make boring ass repetitive phones.