If you happen to admire the iPhone 6 and its slick looks and stylish exterior, but simply find it too plain and cheap for your taste, there are companies out there that have you covered. Few, however, can match the level of dedication of Legend Helsinki. The company has a formidable reputation for offering tailor-made, extremely luxurious consumer electronics with a certain baroque touch.
The company's latest products are based on Apple's latest tech, including the iPhone 6, iPhone 6 Plus and iPad Air 2. They have all been adorned with precious materials and turned into a piece of art, quite literally, as the designs themselves actually bear a lot of similarities to an actual painting with a big ornamented frame.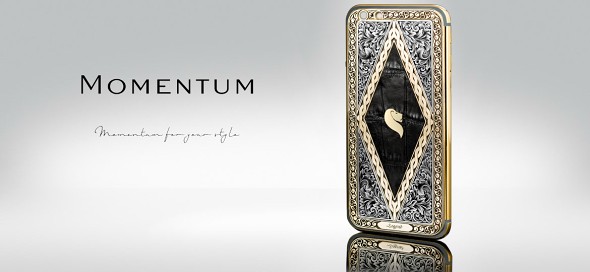 The product line consists of three iPhone designs. "Classique" is the low-end one and it lacks a lot of the custom accents and elements of its siblings, only offering "Standard precious metal plating". This can be either Gold, Platinum, Rose gold or Black rhodium. If this is too tame for your taste, then you should consider the "Sampo" and also the high-end "Momentum" design. Those come with elements, such as Solid Gold logo, Solid silver frame with Gold, Platinum, Black Rhodium or Rose Gold plating, premium crocodile leather, hand engraved details and various optional features, all interweaved in intricate designs. The "Momentum" can even be customized with VS1 grade Diamonds, if that is your preference.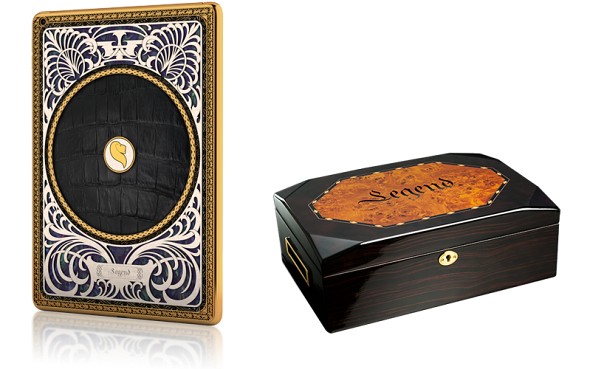 Speaking of which, Legend prides itself in involving the customer in every step of the crafting process. Designs can be custom and unique and the company even offers the help of bespoke designers to help you envision the perfect design. Prices for the new iPhone line range from €3100 for a simple plated model, all the way to €13,500 for a "Momentum" with diamond bezel. The company also offers a unique iPad Air 2 design, of equal extravagance. It is dubbed "Flux" and features an intricate Art Nouveau design with prestigious materials such as abalone, premium grade alligator leather and precious metals.
P
These are the nicest iPhones so far
?
im a fan but yall shud relax
p
just a piece of junk...
ADVERTISEMENTS