Legend will help you deck out a 24K gold plated Galaxy S8 with precious stones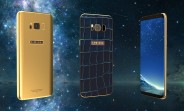 Do you think the back of the Samsung Galaxy S8 or S8+ is a bit plain? Do you also happen to really like gold? Then check out Legendís gold-plated, diamond-studded flagship that measures opulence in karats.
Legend developed a special method to cover the glass back with 24K gold, the metal bezel is also plated. Add to that VVS1 grade diamonds around the Samsung logo on the back and you have your base model at Ä2790/Ä2890 (S8/S8+).
You can amp things up from there, your imagination is the limit. To help you out, Legendís bespoke designer can help you craft a custom logo, add hand engraving, pick out gemstones to be set and exotic leather to be inlaid by a master.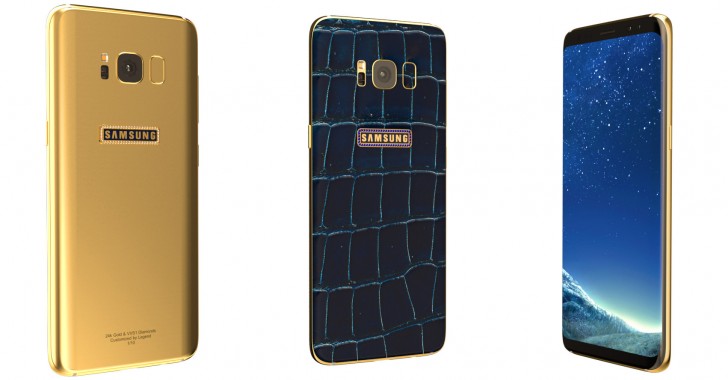 A preview of what can be done is the blue crocodile leather version that also comes with blue diamonds.
Whatever you pick will be packaged in a luxury presentation box, which also holds a leather folder with the certificate of authenticity. And you get worldwide express shipping (though itís not clear if they deliver to directly yachts). Just donít forget the 24K gold Gear S3 to go with your gilded S8.
D
Purchase another one? Why dont that stupid rich people just go buy a gold bar or something.
A
If somebody has the money to purchase such a stupid thing, do you think that person will send the phone to repair? They will just purchase another one.