Today is a big day for Lenovo in Las Vegas. Ahead of the Consumers Electronics Show the company unveiled three devices - the ThinkPad X1 Yoga, the new ThinkPad X1 Carbon and X1 Tablet which is like the Yoga but without a physical keyboard (though there is an option to add such as a module).
So let's get into detail for each one of them. ThinkPad X1 Yoga comes with 7th gen Intel CPU and Lenovo implemented additional biometric authentication with IR camera with face recognition support and Match-on-Chip touch fingerprint sensor for another layer of security.
The stylus is also updated so it now feels even more like a pen. The tip is with soft elastomer which gives greater friction with the screen and thus creates more natural writing experience. The 14" OLED display has stunning colors and the keyboard now retracts fully flat so the X1 Yoga can feel more like a tablet, even if it's too heavy to get the tablet feeling.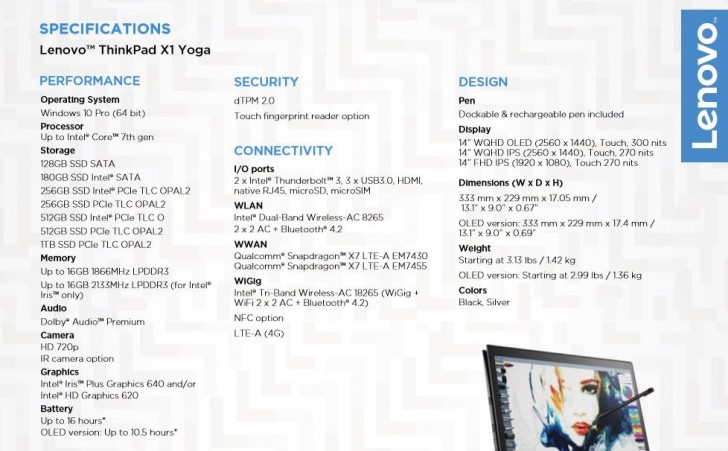 And what about the X1 laptop? X1 Carbon has the latest Intel Kaby Lake CPUs with up to 16 GB of LPDDR3 RAM and now the storage goes up to 1TB of SSD.
The display is 14" with two options - WQHD or FHD. Lenovo states that the device could last in 15.5 hours with only one charge.
ThinkPad X1 Tablet is not a new name in Lenovo's portfolio but the device is impressive. It has Intel i7 processors and includes a 12" 2K (2,160x1440 pixels) IPS display. The device offers 10 hours of battery life but you could add five more if you buy the Productivity Module which essentially transforms the Tablet into notebook.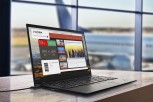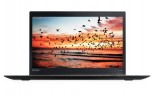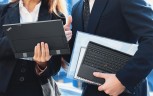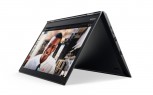 X1 Carbon • X1 Yoga • X1 Tablet and Productivity Module • X1 Yoga
All the devices will be available in February through Lenovo's official website with prices such as $1499 for the X1 Yoga, around $1399 for the X1 Carbon and $949 for the X1 Tablet which will be available in March.
?
Get your facts right, they're a Chinese brand.
F
I do like the high end Lenovo ThinkPad ,Business laptops. Had mine 7 years now. I wonder what the difference is between the current X 1 tablet and the new.
?
people seem to forget that "Lenovo" and their "Thinkpad" rage were all bought from IBM. I think the poster obviously is thinking about those old machines which were tough.. Now the current owners of the Lenovo brand which are a Taiwan based sem...